Fully Uncut (100 minute) International Version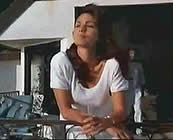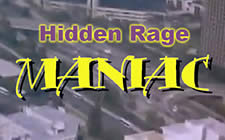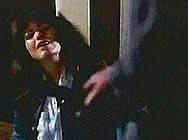 Italian Title: MANIAC IL VIRUS CHE UCCIDE [Maniac with the Virus that Kills]
American Title: HIDDEN RAGE and PERFECT VICTIMS
also known as THE AIDS RAPIST

director: Shuki Levy
starring: Deborah Shelton · Lyman Ward · Nicolete Scorsese · Larence Williams · Jackie Swanson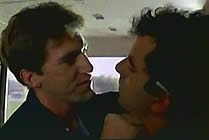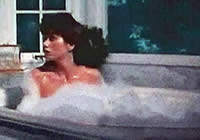 This one is stylistically similar to other exploitative Rape Films from the period (W.A.R. WOMEN AGAINST RAPE and THE RAPE SQUAD), with the added unsettling AIDS twist. Here is the story of a psycho who contracts AIDS and, blaming women for his disease, he begins to stalk and kill beautiful girls. Deborah Shelton plays Liz Winters, the head of a successful talent agency in Hollywood, who becomes a target after two of her models are attacked.
Miss Shelton was essentially a television actress who finally found fame in the mid '80s as Mandy Winger, JR's buxom mistress in many seasons of Dallas. She broke from the TV landscape with this film, but the studio got cold feet (due to the subject matter) and ended up releasing an edited 90 minute version. This, however, is the complete [100 minute] International print.
Incidentally, it is also one of the final roles for veteran horror actor John Agar (TARANTULA, MOLE PEOPLE, REVENGE OF THE CREATURE, et al) [See photo below, left]. Mr Agar died in April 2002 from Emphysema at age 82.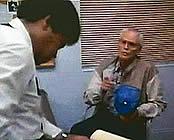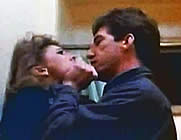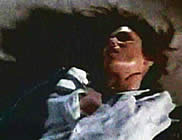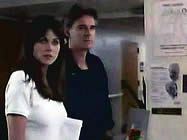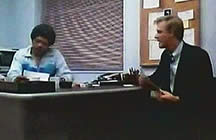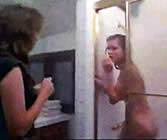 An International release of an American film in English language; fullscreen format (4:3),
uncut version (100 min.), DVD encoded for ALL REGION NTSC, playable on any
American machine. Extras include selected trailers.