A Seldom Seen CAT III Sex Thriller with Elvis Tsui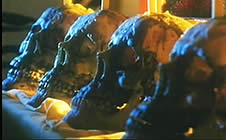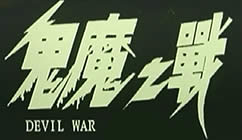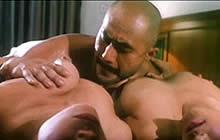 original Hong Kong title: SIK GONG MAAN LEE KUI MOH
also known as ESCAPE FROM BEYOND

director: Lam Yee-Hung
starring: Yvonne Hung (Ewong Hung Yung) · Elvis Tsui · Yeung Ga Man · Lam Yee-Mung · Chui Bo-Lun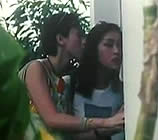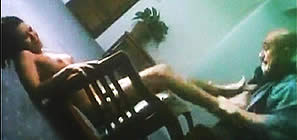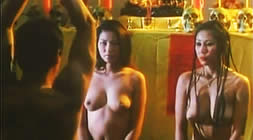 In Thailand, there's an evil magician using secret chants and potions to capture unsuspecting visitors in perverse sex traps. He then collects ransom from the family or loved ones to break the spells. While on vacation in Bangkok, Hong Kong actor Hsu Tai Chiang has been targeted by this magician. Girlfriend Yong Shin attempts to find a monk capable of releasing Chiang from the sexual domination. Eventually, a deadly fight between good and evil erupts which is compromised by an overwhelming lust of the flesh.

Here is a virtually lost CAT III film that ran into insurmountable distribution troubles when it was released into a whirlwind of censorship shortly after the Chinese take-over in Hong Kong. In fairness, the film also suffers from a confused script. But it looks great. And the performances - led by an inspired Elvis Tsui - are extraordinary. Elvis (real name) moved from China to Hong Kong in 1982 to start a career. This bald, 'menacing' actor had graduated from Guangzhou Art Institute with a degree in painting. After relocating in HK he became a nightclub singer and began acting on the side. He was typecast as a villain in numerous films until his breakout sorcerer role in Chow Yun-Fat's SEVENTH CURSE. Better parts followed, including Chan Kam-Wah in Ringo Lam's CITY ON FIRE. All that changed when he joined the cast for the first SEX AND ZEN (1991). That was the start of his transformation into a CAT III god, with legendary films to follow [CHINESE TORTURE CHAMBER, THE ETERNAL EVIL OF ASIA, ANCIENT CHINESE WHOREHOUSE, et al]. Today, Elvis Tsui has changed his name to Jinjiang Xu and has entered into the more mainstream Chinese cinema. Recently, he made THE GRANDMASTER for Wong Kar-Wai.
Lam Yee-Hung was a major independent Hong Kong director, helming 30+ movies in two decades (1977-1999). The goodly share of those films were Cat III genre projects including ROMANCE OF THE WEST CHAMBER, THE DEVIL STRIKES, SEVERELY RAPED and CASE OF THE FLOATING BODY. He started his career in the '70s as a script planner. One of his early projects was the Taiwanese cock-eyed fantasy MOTHER GODDESS AND THE SEA DRAGON; he was also the scriptwriter behind SEEDING OF A GHOST. Mr Lam is still active in the entertainment field today; however he is no longer directing films. In 2003, he joined the Crystal Boys television series as an actor playing the role of Lin Mao-Hsiung.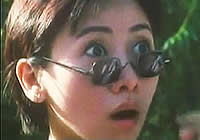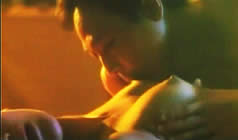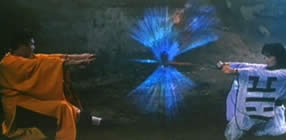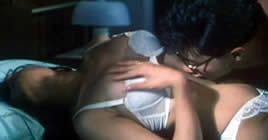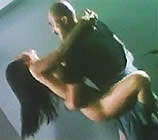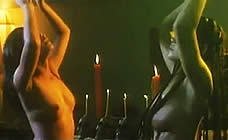 A Hong Kong (Cantonese) film with English/Chinese subtitles; widescreen format, uncut (85 minutes),
DVD encoded for ALL REGION NTSC WORLD FORMAT; extras include selected trailers.