This is an Adults Only Motion Picture containing Hardcore XXX Scenes
The film and the images on this page are intended for Age 21 and Older!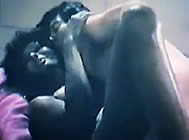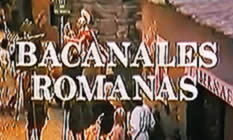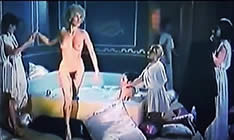 original Spanish title: BACANALES ROMANAS
also known as: NIGHT WITH MESSALINA and MESSALINA AND AGRIPINA
director: Jaime J Puig (as Jacob Most)
starring: Raquel Evans · King Gomes · Carla Day · Pipper · Antonio Molino Rojo (as Red Mills) · Ajita Wilson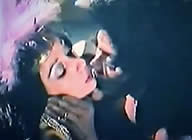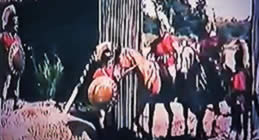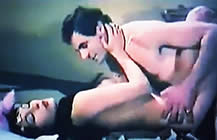 One of the first graphic sexually-themed films made in Spain [some sources claim this was the first hardcore XXX film produced in that country, after the death of dictator Francisco Franco in 1975 which led to a more relaxed censorship environment], it is unabashedly naughty and surprisingly dirty. However, the hardcore scenes are limited and somewhat restrained with more emphasis on characters and an erotic narrative. The story itself deals with a competition between Messalina and her cousin Agripina to see which of them first fucks big-dicked Pijon, a slave General Claudio has brought from Gaul. At first they attempt to bed him through seduction, then with magic potions and finally in a massive gang-bang. Meanwhile, there are lively encounters with a very gay Julius Cesar and Ajita Wilson's Venus de Ebana call-girl service.
The team of actors made other Romanesque erotica for director Jaime Puig throughout the '80s. Raquel Evans joined Ajita Wilson for a Sergio Garrone film HELL BEHIND BARS a few years later. Carla Day (as Carla Dey) appeared in one of Jess Franco's hardcore Spanish projects LILIAN THE PERVERTED VIRGIN in 1984. During the '80s, she concentrated mostly on 'Cat S' films before retiring in 1986. Interestingly, she returned to cinema 20 years later as Carmen Serret; she is still active today.
Ajita Wilson was rumored to be a transgender actress - born George Wilson - who underwent sex reassignment surgery in the early '70s. Although widely believed, it has never been confirmed. In fact, it was denied by both Jess Franco (who worked with Ajita on SADOMANIA) and Joe D'Amato. She is best known for Cesare Canevari's NUDE PRINCESS and Guido Zurli's BLACK DEEP THROAT. Ms Wilson died in May of 1987 from cerebral hemorrhage after an automobile accident. She was 37 years old.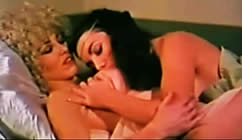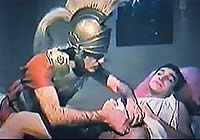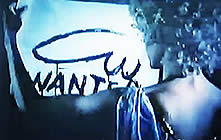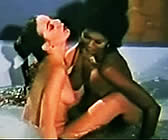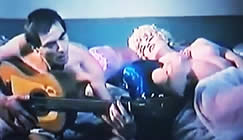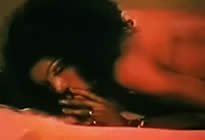 A Spanish film with English subtitles; hardcore XXX; widescreen format, uncut (84 minutes),
DVD encoded for ALL REGION NTSC WORLD FORMAT; extras include selected trailers.