Tak Sakaguchi stars in one of the greatest action films ever made!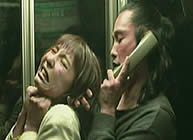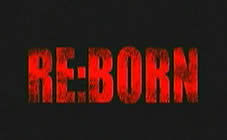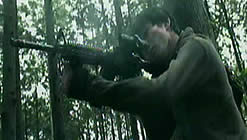 director: Yûji Shimomura
starring: Taku Sakaguchi (as Tak) · Yura Kondo · Takumi Saitoh · Hitomi Hasebe · Mariko Shinoda · Masanori Mimoto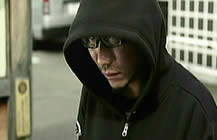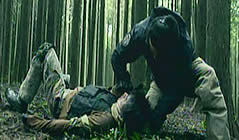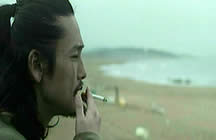 Toshiro is a former special forces operative, now retired, living a quiet life as a shopkeeper. He is still haunted by the impulses that made him a legendary unstoppable killer. When his former commanding officer - seeking revenge - re-emerges from the bloody past seeking revenge, Toshiro is forced to go on a brutal killing spree against a squad of ruthless assassins.
The story, written by Sion Sono (click here for a list of Sion Sono's most notorious films), is loosely based on Taku Sakaguchi's character in the groundbreaking Ryuhei Kitamura film VERSUS. However, the emphasis here is on action. The lion's share of the 100 minute running time emphasizes an unorthodox form of close-quarters martial arts known as 'Zero Range Combat.' The movie is an overwhelming barrage of (incredibly realistic) knife stabs and slices with blades flashing across the screen in a balletic yet gruesome display.
Back in 2000, actor Taku Sakaguchi was working as a street fighter when discovered by Ryuhei Kiamura and chosen to star in VERSUS. He would continue in numerous subsequent Kiamura films (including ALIVE, ARAAMI, AZUMI, et al) before branching off on his own for BATTLEFIELD BASEBALL and the ninja actioner SHINOBI. In 2006, the film DEATH TRANCE changed his life. It was the first time, Sakaguchi got behind the camera for a production. In addition to starring, he was also the action director. This gave him the credentials to begin helming various projects. He was the director for such legendary genre films as SAMURAI SCHOOL: BE A MAN and MUTANT GIRLS SQUAD. Today, Taku Sakaguchi has announced this film, REBORN, will be his last starring role and that he will now concentrate on filmmaking.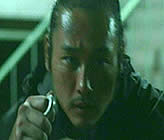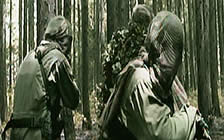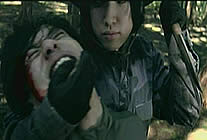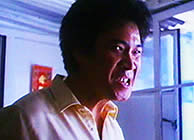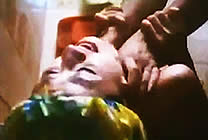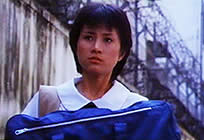 A Japanese film with English subtitles; widescreen format, uncut (100 minutes),
DVD encoded for ALL REGION NTSC WORLD FORMAT; extras include theatrical trailer.