An Epic Motion Picture based on the Vietnamese Fairy Tale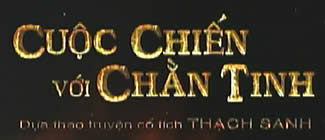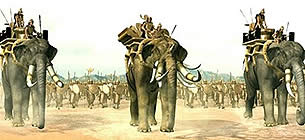 original Vietnamese title: CUOC CHIEN VOI CHAN TINH

director: Do Quang Hai Au
starring: Duong Cam Lynh · Nguyen Ngoc Hien · Tuan Voi · Hieu Hien · Cong Ninh · Duy Phuong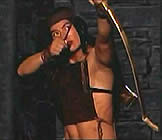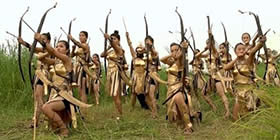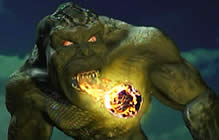 This film is a lavish production based on the Vietnamese fairy tale "Thach Sanh," about a young woodchopper with extraordinary strength. According to legend, he was the only man capable of fighting and defeating The Cordial, a fire breathing monster. The narrative unfolds during Hung King's 9th Era and essentially serves as an elaborate love story between Princess Quynh Nga [daughter of King Hung Vuong] and Thach Sanh. The young warrior rescues the princess from a gang of thieves and the two vow to love each other forever no matter what the future may bring. This promise, however, become difficult to keep in the turbulent world.

Here is one of three major Vietnamese films based on that country's rich mythology to be released within the past few years. Dustin Nguyen's stellar ONCE UPON A TIME IN VIETNAM came in 2012, while this sprawling actioner hit the theaters the following year. Quang Dung Nguyen's pulpish LADY ASSASSIN would round out the year 2013. While each of these three fantasy films offered something different to genre fans, THACH SANH was the clear box-office winner. It was the first film for director Do Quang Hai Au. Unfortunately it would also be his last. He died at age 37 from a stroke in the studio while editing this film.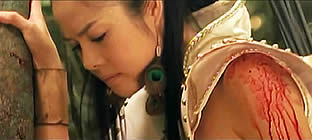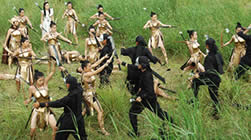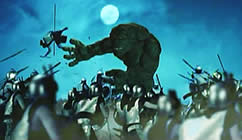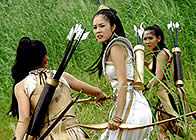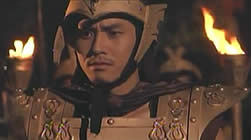 A Vietnamese film with English subtitles; widescreen format, uncut (103 minutes),
DVD encoded for ALL REGION NTSC WORLD FORMAT; extras include theatrical trailer.