Fully Uncut... Sexy British SciFi Actioner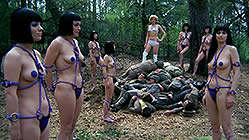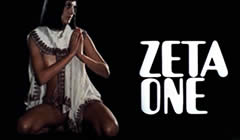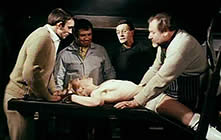 also known as : LOVE FACTOR (edited version) and ALIEN WOMEN
director: Michael Cort
starring: Robin Hawdon · Dawn Addams · Brigitte Skay · Anna Gael · Charles Hawtrey · James Robertson Justice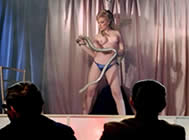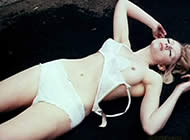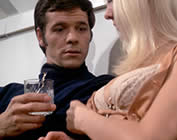 Originally conceived as a spoof of James Bond films, Robin Hawdon (from WHEN DINOSAURS RULED THE EARTH) stars as Word... James Word, a womanizing secret agent who is investigating criminal mastermind Major. Bourdon. This leads him to a race of exotic superwomen which - in turn - takes him to an alien interdimensional goddess named Zeta from the planet Angvia. . She is abducting and brainwashing big-breasted Earth women to repopulate her planet.

This wild and witty sex film is the only project for director Michael Cort (hiding behind a suspected pseudonym whose true identity has been lost to posterity), His female cast is a collection of British and European starlets. Dawn Addams was a prolific UK actress, best known for her Hammer films including TWO FACES OF DR JEKYLL. She died from cancer at age 54 in May 1985. | Anna Gael (Hungarian born as Anna Abigail Gyarmarthy in 1943) starred in numerous British and European films including THE RAGE WITHIN before marrying the Marquis Alexander Thynnes and shrinking from show business in 1978. | Brigitte Skay, born Brigitte Johanna Riedle in Germany, made numerous films for Mario Bava and is best known for Bruno Corbucci's ISABELLA DUCHESS OF THE DEVIL also made in 1969. She retired after 15 years and 40 movies; her final role was that of Irene in the Nazi atrocity film BEAST IN HEAT. Miss Skay died at age 72 in November 2012.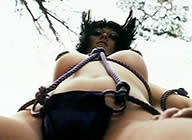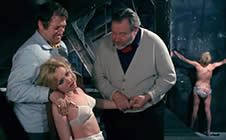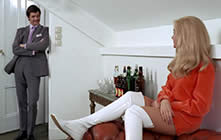 A British film in English language; widescreen format, uncut (87 minutes),
DVD encoded for ALL REGION NTSC WORLD FORMAT; extras include original trailer.