Mega Rare with Pauline Chan and Veronica Yip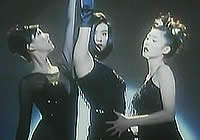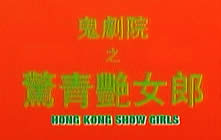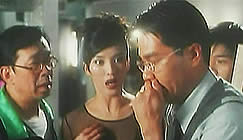 Original Chinese Title: GUI JU YUAN: JING QING YAN NU LANG
director: John Hau
starring: Pauline Chan · Diana Pang · Veronica Yip · Fung Woo · Ka Tung Lam · Cammy Choi · Elaine Zee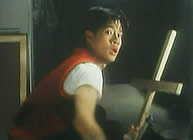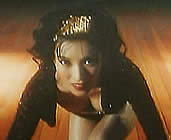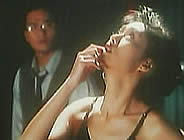 Thought to be a lost film until this rare print surfaced, here is one of Pauline Chan's last movies with a very memorable supporting role from HK beauty Veronica Yip. The story deals with struggling troupe of showgirl dancers who use an old abandoned porno theater to rehearse. As one strange occurrence follows the next, it becomes abundantly clear that the hall is haunted by a dancer who died in a mysterious theater fire years ago.
In the five years between 1992-1997, Ms Chan took the Asian film market by storm. At age 18, she starred in ESCAPE FROM THE BROTHEL and that began an impressive parade of 30 hit motion pictures which include such classics as DEVIL OF RAPE and BEHIND THE PINK DOOR (click here for more Pauline Chan titles). In 1997, shortly after this film, she quit her career to marry a much older Taiwanese millionaire; however their marriage was short and ugly, lasting only two years. After their breakup, Pauline began to appear on Hong Kong TV talk shows; it became obvious that she had a drug problem. In fact, on one program she attempted suicide. After that troubling episode, Pauline moved to the U.K. where she was - a bit later - incarcerated for assault. Upon release, Pauline relocated to Shanghai where she gave birth to a baby boy. Tragically, a few weeks later - in July 2002 - Pauline Chan leaped from the window of her 24th-floor apartment to her death. She was 29.
After winning the 1983 Miss Asia beauty pageant, Veronica Yip became a successful pop singer in Hong Kong. She used that popularity to enter the motion picture market. Veronica was strongly criticized for her choice of material, choosing controversial Cat III fare instead of the more accessible pop venues. However, the films introduced her to an older audience and she found success with many projects including THREE DAYS OF A BLIND GIRL, HIDDEN DESIRE and the outrageous Hong Kong version of PRETTY WOMAN. Miss Yip continued her music career in tandem with the movies. While appearing in concert in Atlantic City in December 1995, she was introduced to a New York supermarket magnate. They were married the following autumn. At that time she retired to raise a family.

This is one of only a handful helmed by art-director-turned-filmmaker John Hau. A few years later, he would make Jade Leung's PHANTOM OF SNAKE before retiring from the business.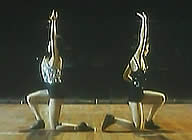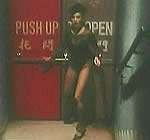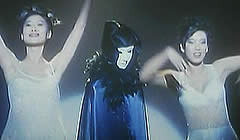 A Hong Kong film with English and Chinese subtitles; widescreen format, uncut (91 minutes),
DVD encoded for ALL REGION NTSC WORLD FORMAT; extras include selected trailers.