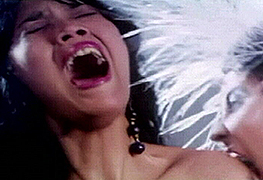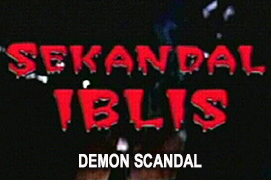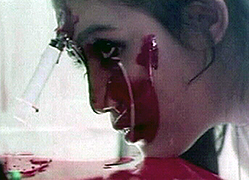 original Indonesian title SKANDAL IBLIS

director H. Tjut Djalil
starring Lela Anggraini · Gitti Srinita · Johan Saimina · Eddy Gunawan · Ranieta Manopo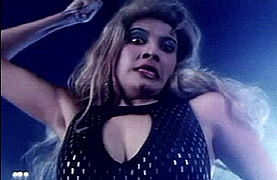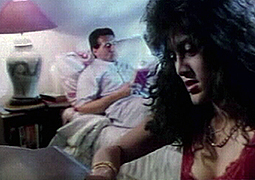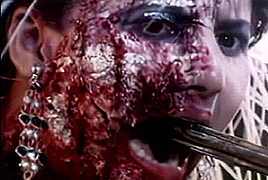 Here is a mega-rare, bonkers film from Indonesia's legendary madman director H. Tjut Djalil [MYSTICS IN BALI, LADY TERMINATOR, DANGEROUS SEDUCTRESS, SATAN'S BED]. It's the kinetic story of a female archaeologist, Katri, hopelessly possessed by an Iblis [devil spirit]. As the demon gains unyielding control over Katri's soul, the young woman is thrust into a bloodthirsty rage against everyone around her. The landscape is littered with numerous bizarre deaths - including an invasive centipede attack and a torturous 'tongue-lashing' - before the ultimate showdown with a flying head, a snake ninja and a resurrected mummy.
This is H. Tjut Djalil at his most outrageous, the cinematic rantings of a maniac. He will be remembered for his amazing contribution to cult cinema. Mr Djalil died from a heart attack in May 2014 at age 86.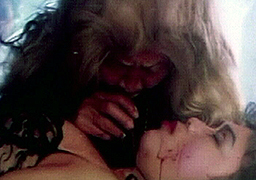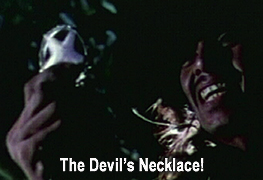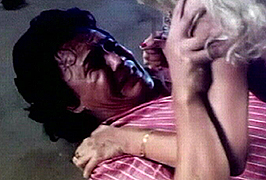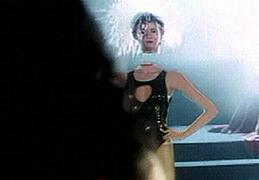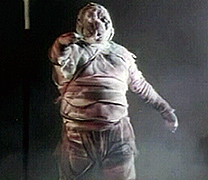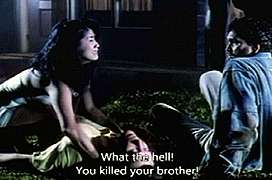 An Indonesian film with English subtitles; widescreen format, (78 min.),
DVD encoded for ALL REGION NTSC, playable on any American machine.
Extras include selected selected theatrical trailers.