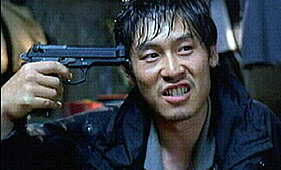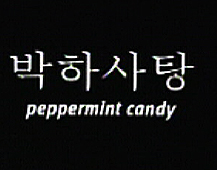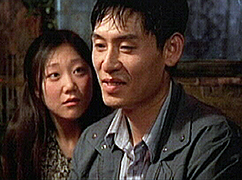 original South Korean title BAKHA SATANG [Mint Candy]

director: Lee Chang-Dong
starring: Sol Lyung-Gu · Moon So-Ri · Kim Yeo-Jin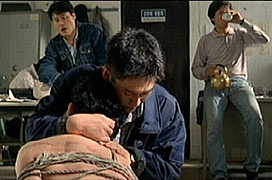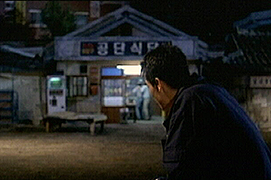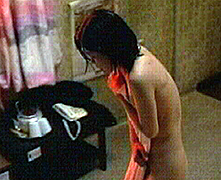 This is an earlier film from the director [and stars] of OASIS. While - today - it is considered a masterpiece of the Korean New Wave Cinema, upon release, it was the target of numerous censorship attacks and controversies. Here now is the fully uncut version of the film. At its center, this is an absorbing journey through that country's climb to democracy (including the Gwang-Ju Massacre) punctuated by a bittersweet coming-of-age tale as Yong-Ho reminisces the events of his first true love and sexual awakening.

The film opens on a railroad bridge, overlooking a riverbank. Yong-Ho (Sol Kyung-Gu) faces a train barreling down upon him as he shouts "I'm going back!" Then the movie unfolds in reverse (a technique that predates Christopher Nolan's 'Memento' by a year). Each stop in time reveals new insights into Yong-Ho's complicated love-life with the much younger Sun-Im [played by versatile Moon So-Ri]. Director Lee Chang-Dong uses this relationship to mirror South Korea's own loss of innocence over the passed 30 years.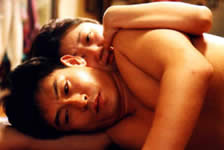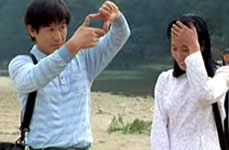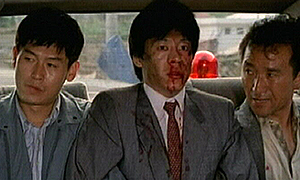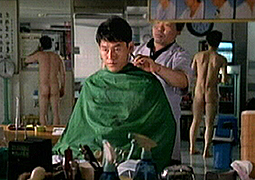 A South Korean film with English subtitles; widescreen format, (130 min.),
DVD encoded for ALL REGION NTSC, playable on any American machine.
Extras include selected theatrical trailers.