NOTICE:
This is an Adults Only Hardcore (XXX) Motion Picture
The film and the images on this page are intended for Age 18 and Older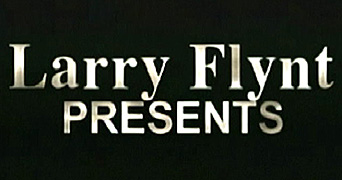 ††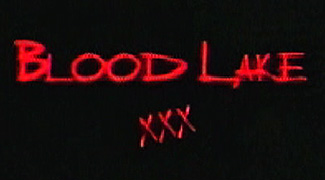 ††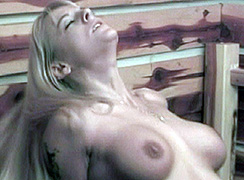 ††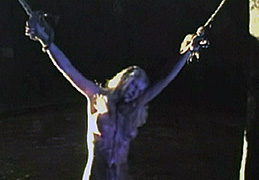 ††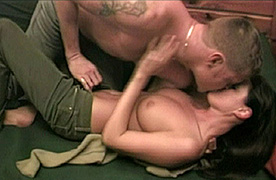 also known as
EVIL DREAD
and
SLASHER LAKE

and
DYING TO GET LAID
and
HORROR SEX SHOW
director C. L. Gregory (Christopher Gregory)
starring C. J. Summers ∑ Tyler Houston ∑ Sandy Simmers ∑ India Summer ∑ Johnny Depth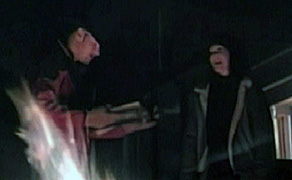 ††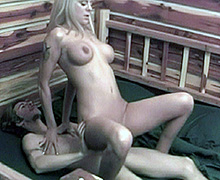 ††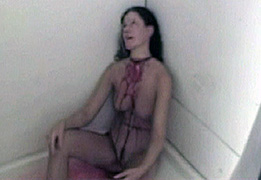 Lots of misinformation surrounds this hardcore (XXX) production from Larry Flint [and his Hustler magazine], perpetuated by title changes, post-release edits [including a 150 minute version that Flint padded with unrelated scenes from other films], mid-production staff shuffles and an abrupt location switch during the shoot. However, this film's biggest problem is the hopeless confusion (in the public's mind) with a relatively successful B-horror film from the same time, also called Blood Lake directed by Tim Boggs. Originally promoted in Hustler as 'the first hardcore Sex and Horror Movie' [until someone realized that distinction already belonged to 1974'S HARD GORE] and then changed to 'the first hardcore slasher Movie' [without considering FORCED ENTRY (1974)] finally deciding to run with 'the first Hardcore Splatter Movie.'

The story by Erin Gilmer, a female crime writer who became "interested in cinema after seeing Evil Dead at age 10," liberally borrows from that Sam Raimi movie for this project. A group of young adults vacation at a desolate lake where they discover an old Book of the Dead. When a sťance resurrects an evil fire-n-brimstone preacher, he begins to slaughter them one-by-one.

Director Gregory began his career as part of the staff [later, assistant director] for the TV series Star Trek: Deep Space Nine (1993). He then moved to Italy where he became assistant to Joe D'Amato between 1995-99, during that iconic filmmaker's porn years. Upon Christopher's return to the States, he became involved with the Ghost Busters Inc crew in Pennsylvania before landing this gig with Larry Flint.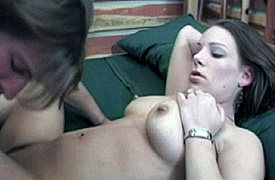 ††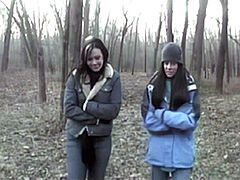 †††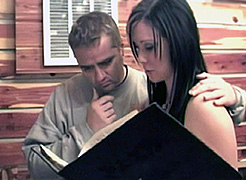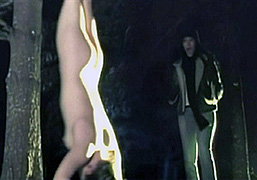 ††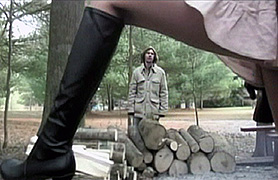 ††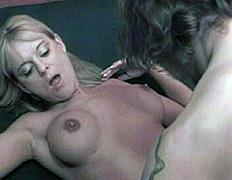 A USA hardcore (XXX) film; fullscreen format, (82 min.), DVD encoded for ALL REGION NTSC,
playable on any American machine. Extras include selected hardcore theatrical trailers.