STRANGE HOSTEL OF NAKED PLEASURES (1976)
PLUS
THE UNIVERSE OF MOJICA MARINS (1978)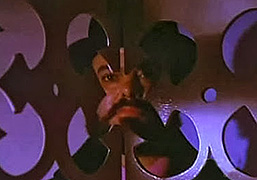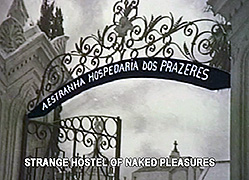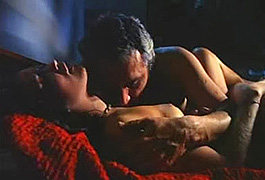 original Brazilian title A ESTRANHA HOSPEDARIA DOS PRAZERES
[Strange Hostel of Pleasures]
director José Mojica Marins with Marcelo Motta
starring José Mojica Marins · Cacador Guerreiro · Marizeth Baumgartem · Luzia Zaracausca
______________
original Brazilian title O UNIVERSO DE MOJICA MARINS
[Universe of Mojica Marins]
director Ivan Cardoso
starring José Mojica Marins · Carmen Marins · Satã Leyart · Nilcemar Leyart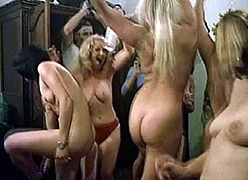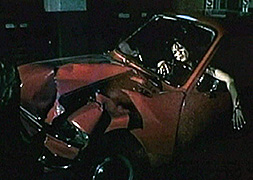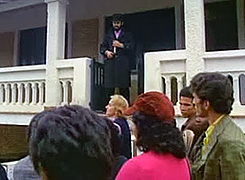 After a surreal, acid-trippy opening segment [featuring a colorful voodoo ceremony with semi-naked girls and bongo-slapping guys] a coffin is opened, presenting Jose Mojica Marins (as Coffin Joe?). The man is brought back to life. 'Fade to black.' He is now running a hotel where a mixed group of people - ranging from hippies to gamblers to killers - show up and experience a nightmarish yet sexually pleasurable evening.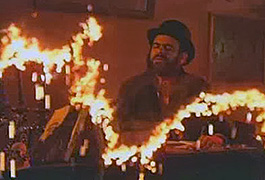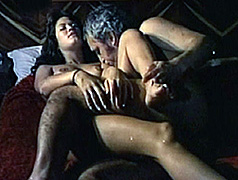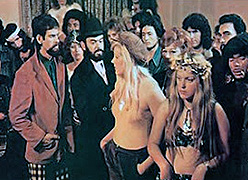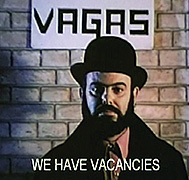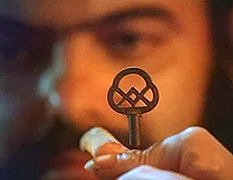 ___________
As a bonus, also included: a short film (26 minutes) by acclaimed Brazilian filmmaker
Ivan Cardoso [WEREWOLF IN THE AMAZON, SEVEN VAMPIRES,
SECRET OF THE MUMMY, et al] called UNIVERSE OF MOJICA MARINS.
This is an eye-popping and very revealing look at director
Jose Mojica Marins and his controversial cinema.