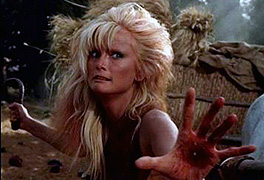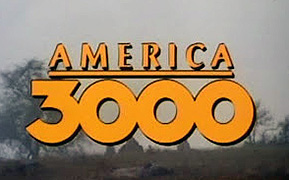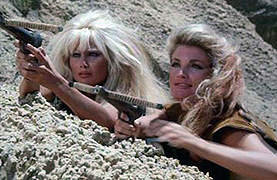 also known as THUNDER WARRIORS

director David Engelbach
Chuck Wagner · Laurene Landon · William Wallace · Sue Giosa · Camilla Sparv · Victoria Barrett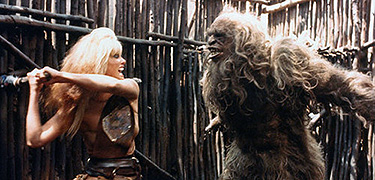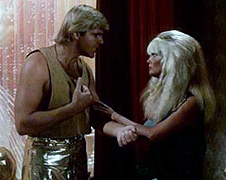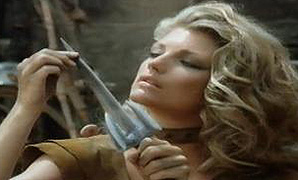 2890. In the wake of a nuclear apocalypse, beautiful Amazon warrior women rule the world and enslave men in their labor and breeding camps. The United States is divided into male and female groups. Women are virtually in control, using men as slaves and as "breeders" in their territories while men lack the ability to even considered taking a woman prisoner. Vena (Laurene Landon) is the ruler of the Frisco group near Denver while her nearest male enemies hang out at Camp Reagan. Vena's life changes when her people are attacked by a vicious ruler from Kansas and his monster called Aargh The Awful.

Most all the exteriors were shot in Israel; the interiors on Italian soundstages. This film is the only director project by David Engelbach. He's better known as a scriptwriter for the Cannon Group, responsible for DEATH WISH 2 and the MacGuyver TV series (1989). Reportedly, the movie was originally shot as a serious actioner but then changed to a futuristic comedy in post production.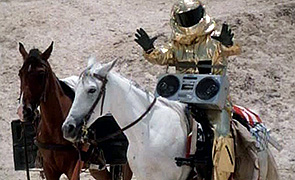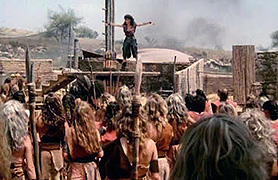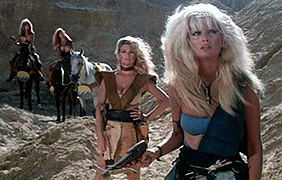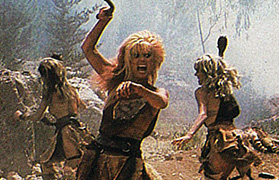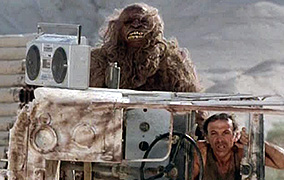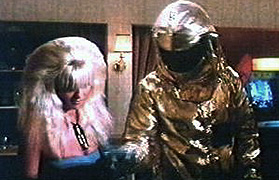 An Israel/USA/Italian production in English language; fullscreen format,
(92 min.), DVD encoded for ALL REGION NTSC, playable on any American machine.
Extras include revised credit sequence and original theatrical trailer.

Graphic Violence/SemiNudity/Sexual Situations
for Mature Audiences