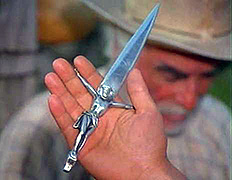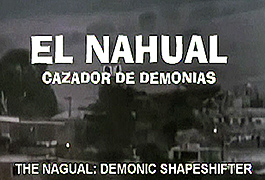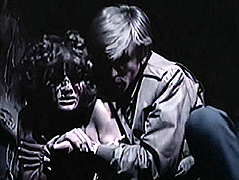 original Mexican/Spanish title EL NAHUAL CAZADOR DE DEMONIAS
also known as DEMON HUNTER

director Gilberto de Anda
Rafael Sanchez Navarro · Tito Junco · Roxna Chavez · Roberto Montiel · Valentin Trujillo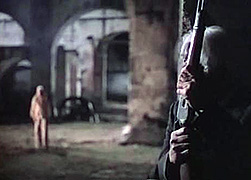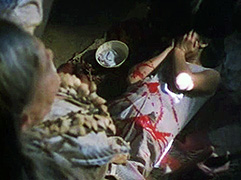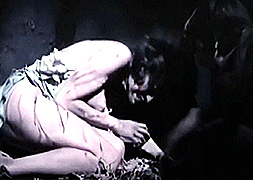 In a rural Mexican town, a murdered Indian shaman returns from the grave as a werewolf "shapeshifter" creature to terror the community. Specifically, a farmer kills an Indian witch doctor after believing he was responsible for the stillbirth of his baby. The shaman returns as a 'Nahual' [a beast from Mexican folklore] to get revenge and cause mayhem in the village. Town sheriff Aguilar (Roberto Montiel) and doctor Jose Luis (Rafael Sánchez Navarro) join forces to find out who [or what] is responsible for the killing as they refuse to believe it's a mythical monster. A local priest tries to help with silver bullets but he is - surprisingly - killed in the process.

This was an early role for actor Valentín Trujillo, playing the blacksmith named Herrero who melts down the church's chalice to make silver bullets. Trujillo, who went on to specialize in action films, made 150 movies before his death from a heart attack in May 2006 at age 57.