DOUBLE FEATURE
THE TWO SEQUELS TO MUMMIES OF GUANAJUATO
TWO COMPLETE FILMS ON TWO DVDS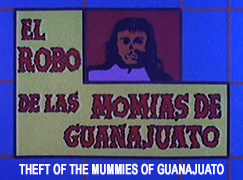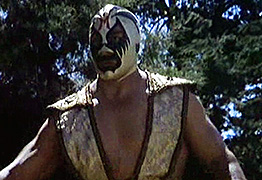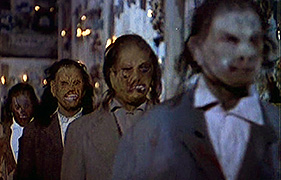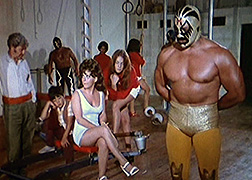 FILM 1
ROBO DE LA MOMIAS DE GUANAJUATO
(Theft of the Mummies of Guanajuato) (1972) 86 MIN
director Tito Novaro
starring Mil Mascaras · Blue Angel · Tito Novaro · Julio Cesar · El Rayo de Jalisco · Mabel Luna

FILM 2
CASTILLO DE LA MOMIAS DE GUANAJUATO
(The Castle of the Mummies of Guanajuato) (1973) 85 MIN
director Tito Novaro
starring Superzan · Blue Angel · Tinieblas · Zulma Faiad · Tito Novaro · María Salomé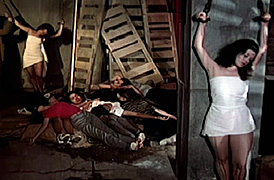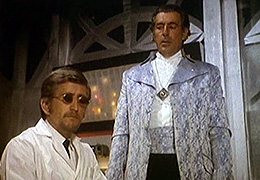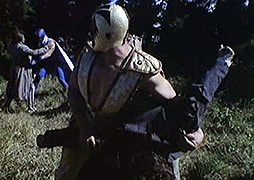 In the first sequel [THEFT OF THE MUMMIES OF GUANAJUATO], Count Cagliostro (played by director Tito Novaro) forces scientist Dr Raymond to assist him in resurrecting the mummies of Guanajuato. The goal is to use the zombies for work in an old silver mine to retrieve Hernium, an ore needed to build a powerful bomb designed for world domination. The Count (who may or may not be Dracula) and Dr Raymond also have an army of midgets for protection against Mil Mascaras, Blue Angel and Rayo de Jalisco, three superhero luchadores fighting mummies and protecting the world from a Hernium catastrophe.

The action continues in the second sequel [with Tito Novaro back in the director's chair, but without Mil Mascaras in the lead role]. This time Superzan, Blue Angel, and Tinieblas are the luchadores who get involved with the 'Guanajuato Mummies' when they go to that city for a wrestling match. Mad scientist Dr Tanner (the villain again played by director Tito Navaro) and his band of evil dwarfs raise mummies from the dead to kidnap villagers. The evil doctor tortures the people and feeds off them in an attempt to make himself immortal. The superheroes try to stop the mayhem before Tanner succeeds.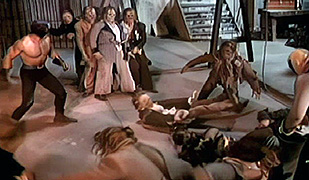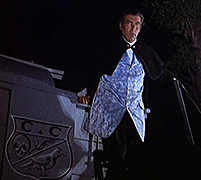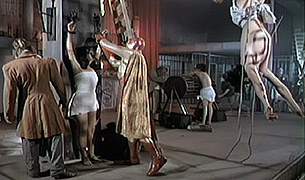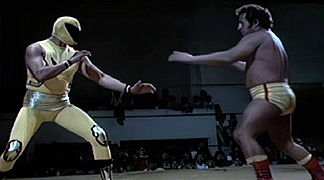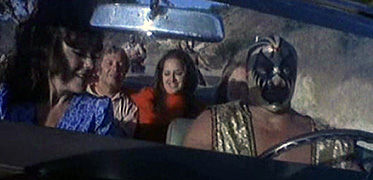 Two Complete Mexcican films with English subtitles; fullscreen format,
(86 + 85 min.), DVD encoded for ALL REGION NTSC, playable on any American machine.
Extras include trailers plus the Guanajuato Mummies Red Bull commercial.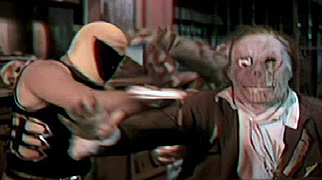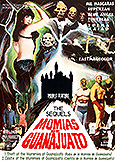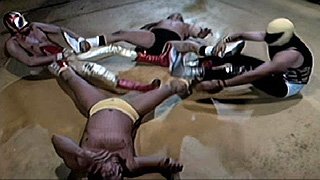 Violence/Sexual Brutality/Torture Chamber
for Mature Audiences