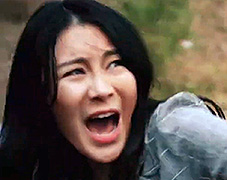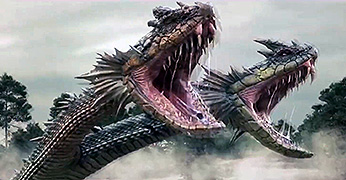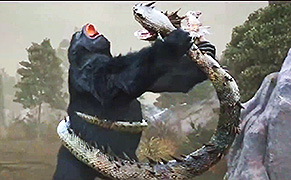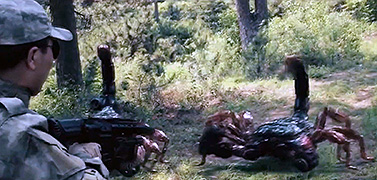 original Chinese title GUAIWU DAO (Monster Island)

director Sun Yu
starring Wang Hong-Li · Zhou Ting-Tin · Wan Hong-li · Wang Yan · Pan Bo · Zhang Zian-Jun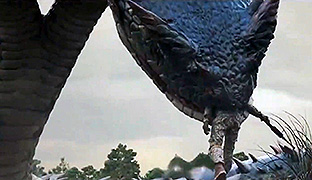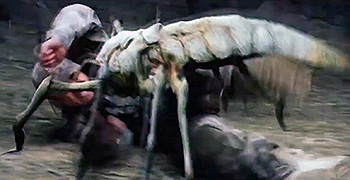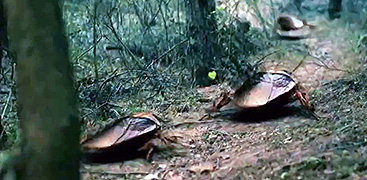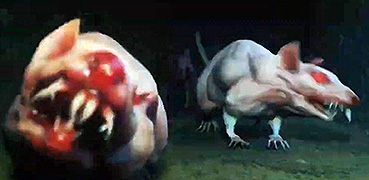 Li Wei, a top Biology Graduate student, learns of an island in Southeast Asian that is overrun with giant insects. He organizes a 'holiday' safari to Devil's Island with a few colleagues intent on collecting specimens. But they soon discover not only giant insects but also bloodthirsty behemoth monsters including a two headed giant snake and 'king kong.' After their situation becomes critical, they are rescued by a group of Special Tactic mercenaries. But the life of everyone is in jeopardy against the mighty power of the monsters.

This is the debut project for Beijing filmmaker Sun Yu after spending years working in Special Effects and animation, most notably BOA CONSTRICTORS IN A GIRLS SCHOOL, MONTY PYTHON, and SNOW MONSTER.