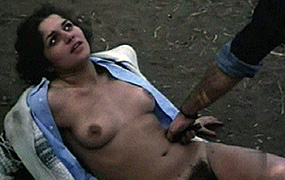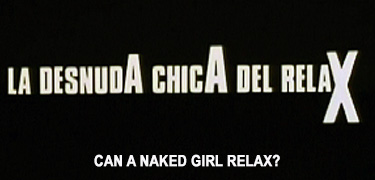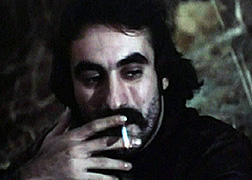 original Spanish title LA DESNUDA CHICA DEL RELAX

director Ignacio F. Iquinco
Andrea Albani · Emilio Soriano · Christina · Joaquin Gomez · Alberto Dueso · Eva Robin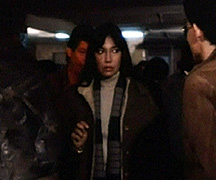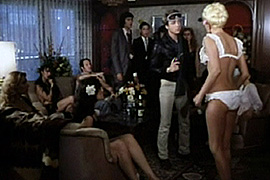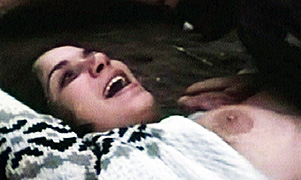 Carlos, Isidoro and Tomas are three young thugs, leading lives of drugs and crime. One night they rape a young woman named Andria. But Carlos becomes enraptured with her and soon falls in love. He decides to change his life and 'settle down.' But his buddies take grim action against the young couple.

Director Iagnacio Iquino was considered in the vanguard of Spanish new wave cinema during the '50s. In the '60s and '70s he turned to Spaghetti Westerns for numerous hits, mostly released under pseudonyms Steve McCoy (i.e., DIG YOUR GRAVE FRIEND...SABATA'S COMING) and John Wood (i.e., CROWS WILL DIG YOUR GRAVE). In the '80s - during the more liberal post-Emperor Franco years - Iquino become the godfather of "S" (Sex) Films, one of the most prolific exploitation directors of that period. He is know for making either breezy sex comedies (HOT GIRL JULIET, THOSE SLUTTY GIRLS, NUDE SEXUAL CRAVING, et al) or mean-spirited rape-n-violence films like RAPIST AT DAWN. This movie would fall into that genre.

Andrea Albani (sometimes using pseudonyms Sally Sullivan, Laly Espinett and Andrea Vanni) began acting at age 20 in 1981. Her breakout role was was Babsy in the controversial MAD FOXES but she is also known for ORGASMO CALIENTE [Hot Orgasm], THE STUDENTS OF MADAME OLGA, A VIRGIN FOR CALIGULA, LESBIAN SCHOOLGIRLS and the aforementioned HOT GIRL JULIET (among others). Shockingly, Ms Albani died from acute meningoencephalitis January 1994, age 33.