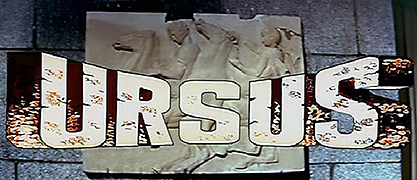 also known as MIGHTY URSUS and URSUS SON OF HERCULES

director Carlo Campogalliani
starring Ed Fury · Cristina Gaioni · Soledad Miranda · Mario Scaccia · Moira Orfei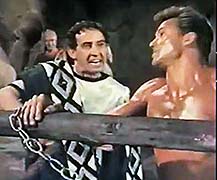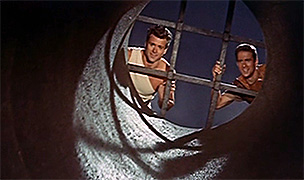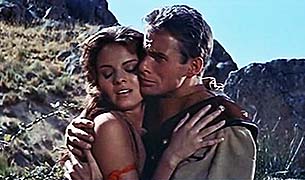 For this sword-n-sandal movie, legendary warrior Ursus [son of Hercules] returns from war to find his fiancée, Attea, kidnapped by a mysterious virgin-sacrificing sect. In his attempt to rescue her, Ursus faces much treachery while displaying unlimited courage and strength. Along the way, he rescues blind girl Doreide who joins him on his mission.

Ed Fury (born Rupert Edmund Holovchik in Long Island, New York) spent the '50s as an extra in a string of TV programs and B Movies. After WILD WOMEN OF WONGO in 1959, his agent sent Ed to Italy for this film and numerous sequels. He returned to the States in 1965 to 'guest star' in tons of TV programs, ranging from Gilligan's Island to Columbo. Ed Fury retired in 1996, passing away at age 94 in February 2023.

For cult movie fans, this film is probably best known as the debut for 18 year old actress Soledad Miranda. She would find fame a decade later in Jess Franco films (COUNT DRACULA, EUGENIE DE SADE, VAMPYROS LESBOS, et al) before dying in a tragic automobile accident August 1970 at age 27.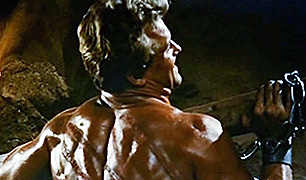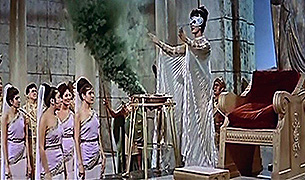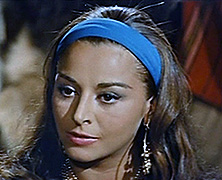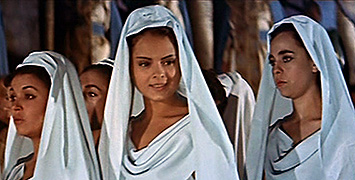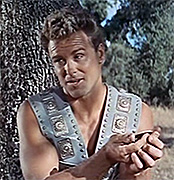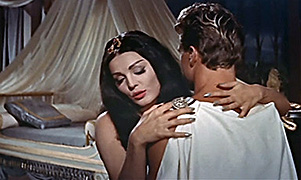 An Italian/Spanish co-production in English language; widescreen format,
(90 min.), DVD encoded for ALL REGION NTSC, playable on any
American machine. Extras include theatrical trailer..