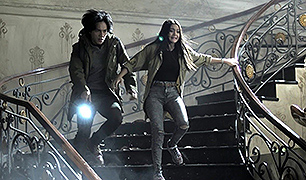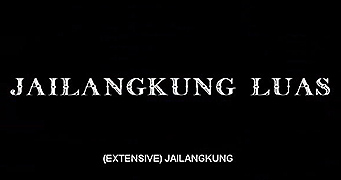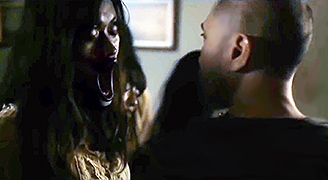 JAILANGKUNG LUAS [EXTENSIVE] JAILANGKUNG2018 91 MIN
also known as JAILANGKUNG 2

director Rizal Mantovani and Jose Poernomo
starring Jefri Nichol · Amanda Rawles · Hannah Al Rashid · Gabriella Quinlyn · Lukman Sardi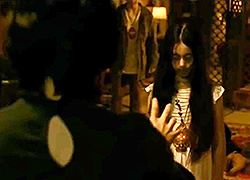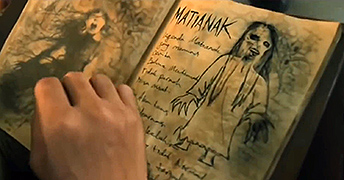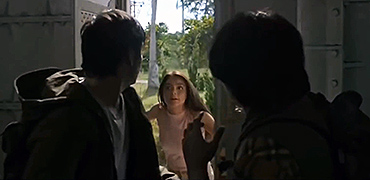 This unique film is part of the Indonesian 'ReXinema Series,' essentially a reworking of multiple plot-points garnered from an original film as well as its numerous sequels. Case in point: the Jailangkung series [sometimes spelled Jelangkung] began in 2001 with The Univited (Jelangkung I) directed by Rizal Mantovani and Jose Poernomo. The movie became a huge hit throughout South East Asia, spawning seven sequels and even more knockoffs. By 2018, the series had become cumbersome; so many plot-strains made it unwieldy. The original director team of Mantovani & Poernomo took the task of piecing all the Jailangkung stories back together [along with introducing some new ideas] into a film that could not be called a reboot nor a sequel but, rather, 'reXinema' (i.e., an extensive reworking). The result is a fast-moving, eye-candy adventure that successfully introduces a new technique to contemporary cinema.

Bella (Amanda Rawles) begins to realize the impending danger in her family home when older sister Angel gives birth to a Matianak demon. Meanwhile - as Bella and boyfriend Ram (Jefri Nichol) try to figure a way of stopping the demonic mayhem swirling around them - youngest sister Tasya uses a Jailangkung [an Ouija-ish doll] in an attempt communication with her deceased mother. But the girl is kidnapped and taken to the 'other side' during the ceremony.

Rizal Mantovani came to motion pictures through music videos, helming more than 400 in Indonesia between 1992-1998. He knows how to get the most from a camera. Quite simply he is one of the very best horror directors working in Asian cinema today. His first motion picture was the aforementioned Uninvited (2001), co-helmed with fellow music-vid director Jose Poenomo. After that project, the two filmmakers went separate ways, eventually reuniting with this movie in 2018. Mr Mantovani began his solo career with THE CHANTING, a huge hit starring Julie Estelle that produced two sequels. Another 16 films followed in the decade between 2008/18, including VIRGIN BEACH CREATURE, MATI SURI, THE TARING (Fangs), WATERFALL OF PENGANTIN and the WATERFALL sequel.