DOUBLE FEATURE IN ENGLISH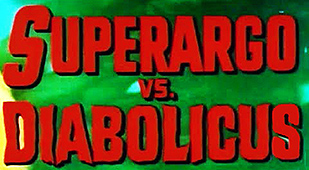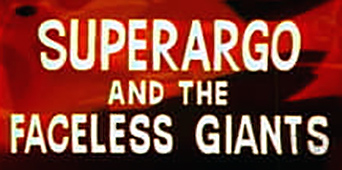 FILM ONE
SUPERARGO VS DIABOLICUS (1966) 85 MIN widescreen
director: Nick Nostro
starring Giovanni Cianfriglia (as Ken Wood) ˇ Gérard Tichy ˇ Loredana Nusciak ˇ Mónica Randall
FILM TWO
SUPERARGO VS THE FACELESS GIANTS (1968) 87 MIN fullscreen
Original Italian Title: L'INVINCILE SUPERMAN also known as SUPERARGO VS THE ROBOTS
director: Paolo Bianchi (Paolo Bianchini)
starring Giovanni Cianfriglia (as Ken Wood) ˇ Guy Madison ˇ Luisa Baratto ˇ Liz Barrett ˇ Diana Lory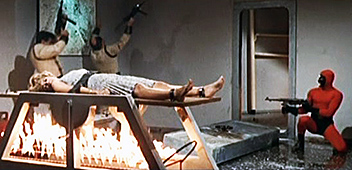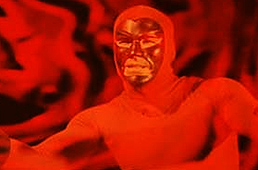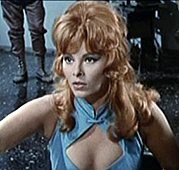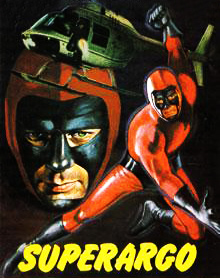 A combination of James Bond and Batman, with an obvious homage to the Mexican luchador films. This 'guilty pleasure' picture is full of noisy action, wrestling, double crosses, beautiful babes, explosions and lots of fun. A comic-book styled superhero named Superargo (played by Italian stuntman/actor Giovanni Cianfriglia aka Ken Wood) challenges megalomaniac madman Diabolicus (Gerard Tichy) and fighting-diva girlfriend (Loredana Nusciak) are stealing and stockpiling uranium in a plan to take over the world.

For the sequel, displaced American actor Guy Madison (Wild Bill Hickok, TV 1951-1959) is the quirky new villain, Professor Wendland Wond. His goal is world domination with the help of remote-controlled robots, specifically designed to rob banks. Seemingly, Professor Wond has been abducting champion wrestlers and converting them into his personal army of cyber soldiers, so government authorities reluctantly recruit wrestling hero Superargo to stop the mayhem.
After this Superargo film, director Paolo Bianchi made hard-edge Spaghetti Westerns under the alias Paul Maxwell (GATLIN GUN, I WANT HIM DEAD). For other 'superhero' Euro actioners from this period, see GOLDFACE THE FANTASTIC SUPERMAN, THE PUMAMAN, THE FANTASIC ARGOMAN, SUPERSONIC SUPERMAN, SUPERMEN VS THE AMAZONS, THREE FANTASTIC SUPERMEN, and Umberto Lenzi's KRIMINAL.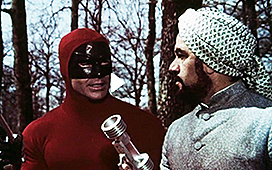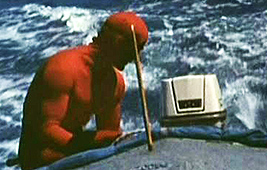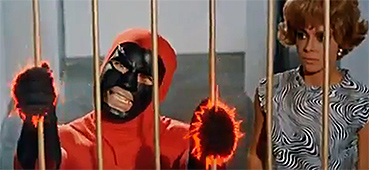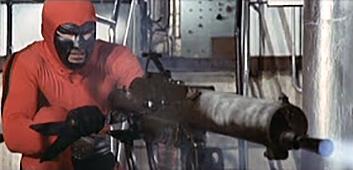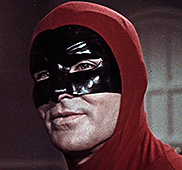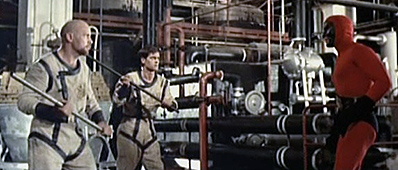 An Italian/Spanish coproduction movie in English language;
(85 + 87 min.), in DVD format, encoded for NTSC ALL REGIONS,
playable on any American DVD machine. Extras include both theatrical trailers.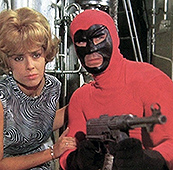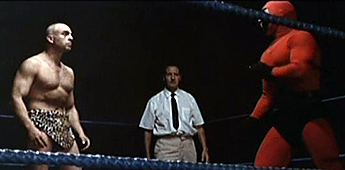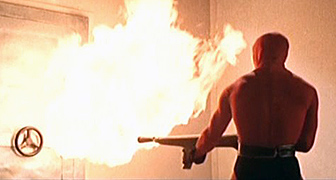 Recommended for Mature Audiences