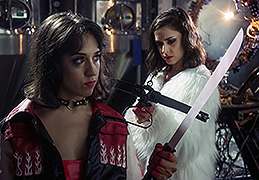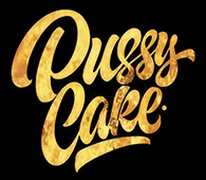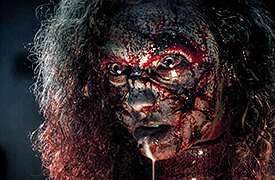 original Argentinean/Spanish title EMESIS! EL AMOR MATA [Puke! Love Kills]

directed by Pablo Pares
starring Macarena Suarez · Aldana Ruberto · Sofia Rossi · Anahi Politi · Flor Moreno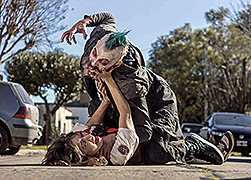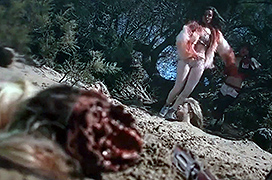 A struggling all-girl rock group goes on tour and discovers hungry parasite creatures. PussyCake - a band consisting of Elle Cake, Sara Cake, Juli Cake and Sofi Cake - arrives in a small village for their latest venue. But the town is desolate and the club empty. Very soon they come face-to-face with hideous alien creatures determined to impregnate the PussyCakes and transform them into spewing, bloodthristy zombies. Lots of blood, gore and emesis (vomit).

Director Pablo Pares is known for a series of splatter horror films in the late '90s, PLAGA ZOMBIE; he also worked with Daniel de la Vega on numerous short films and CHRONICLE OF THE RAVEN (Jennifer's Shadow). He also helmed the cyberpunk 'devils vs cyborg kill-girls' fantasy epic DAEMONIUM (2015).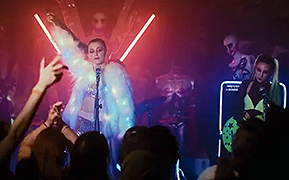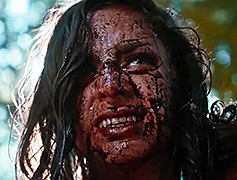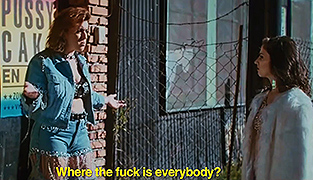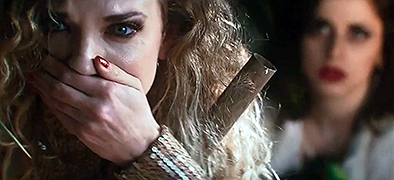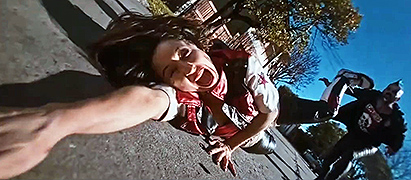 An Argentinean/Spanish film with English subtitles, uncut (83 min);
widescreen prints DVD encoded for ALL REGION NTSC,
playable on any USA machine. Extras include original theatrical trailer.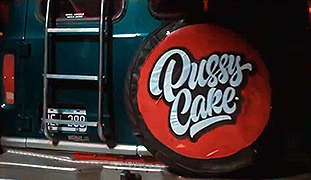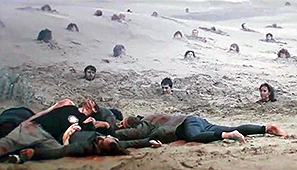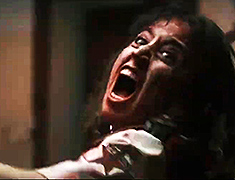 Graphic Violence/Gore/Sexual Situations/Drugs/Sexual Brutality
Recommended for Mature Audiences