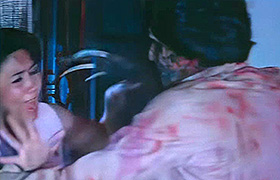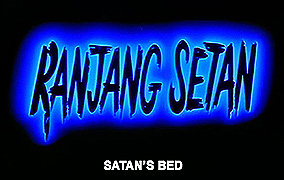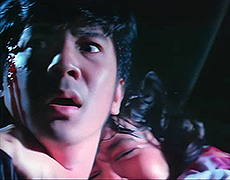 original Indonesian title BATAS IMPIAN RANJUANG SETAN [Satan Bed Dream Limits]

director H. Tjut Djalil
starring Chintami Atmanegara ˇ Mariane Wolf ˇ Didier A. Hamel ˇ Linda Lolita Hoesin ˇ Gusti Randa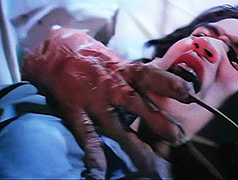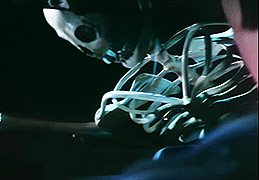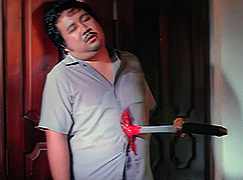 "Satan's Bed was produced immediately after release of the original Nightmare on Elm Street
in Indonesia. It is obviously sincere. Filmmaker H. Tjut Djalil watching and saying
"We could do this so much better." In many ways, he succeeded."
---Jopseph A. Ziemba, Bleeding Skull
From Indonesia's madman filmmaker H. Tjut Djalil [director of MYSTICS IN BALI, LADY TERMINATOR and DANGEROUS SEDUCTRESS] comes this wacky-but-deadly-serious Freddy Krüger story. Some scenes are lifted directly from Wes Craven's original Nightmare film (e.g., Freddy lives in the world of dreams, he attacks a girl between her legs while she's taking a bath, another victim floats bloody over the bed, there's also a scene where Freddy cuts off his own fingers, etc. But Djalil's version offers some new ideas as well, including the addition of an Exorcist and Poltergise subtext [this Indonesian Freddy is haunting a house built over a cemetery], his finger/knives are not part of a glove but rather the extension of his hand, and - perhaps the biggest difference - this Freddy doesn't act alone, he has a succubus sidekick at his side. At one point, they fight a martial arts shaman by removing their own heads and using them as weapons.
Of course, as with other Djalil productions, it is crucial to accept this film for the aberration that it is... the cinematic ranting of a maniac. Mr Djalil died from a heart attack in May 2014 at age 86.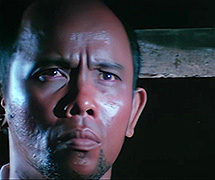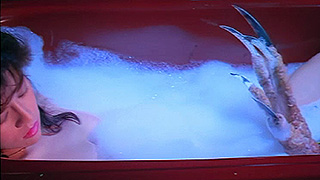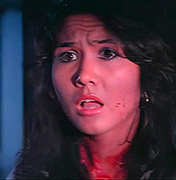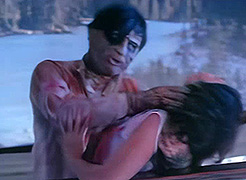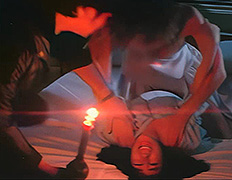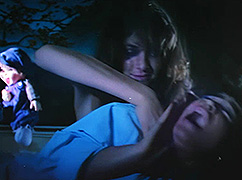 An Indonesian film in English language, uncut (83 min);
fullscreen prints, DVD encoded for ALL REGION NTSC,
playable on any USA machine. Extras include selected theatrical trailers.