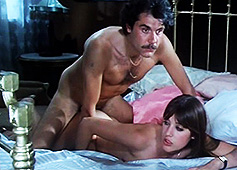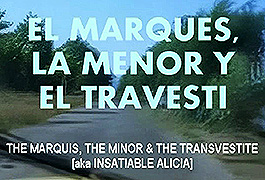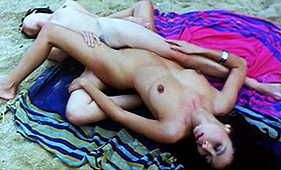 original Spanish title EL MARQUES, LA MENOR Y EL TRAVESTI
also known as INSATIABLE ALICIA AND THE MARQUES
director Alfonso Balcazar (as Al Bagran)
starring Concha Valero · Andrea Albani · Jorge Batalla · Joaquin Gomez · James Garci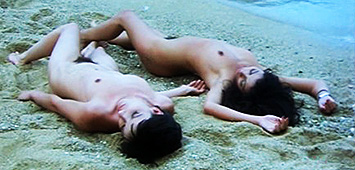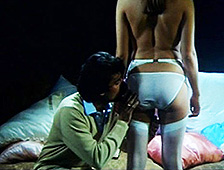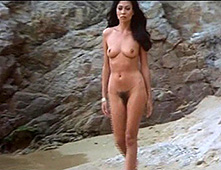 Gold-digger Alicia (Consha Valero) goes to great lengths to seduce the handsome Marquis (Jorge Batalla).
Co-star Andrea Albani plays Claudia, the super-sexed 'trans' character. Lots of gratuitous nudity, eye-rolling narratives and numerous politically incorrect sequences. This one can't exist comfortably in today's gender-aware climate.
One of the last films from Alfonso Balcazar, shot back-to-back with LESBIAN SCHOOLGIRLS. He began working as a scriptwriter [and producer] in the early '60s, responsible for many Spaghetti Westerns including Tinto Brass' YANKEE and BLOOD AT SUNDOWN, which he also directed. Besides making numerous westerns on his own, Alfonso was the Spanish co-director for many Italian productions at the time. In the early '80s - under the alias Al Bagran - Alfonso made a handful of Spanish sex films [including this one] which had very similar plots and shared scenes. Mr Balcazar died from a stroke in December 1993 at age 67.

Actress Concha Valero [sometimes called Josephine Varney] was a Spanish voice actress before starting her career in "S" films. She is recognizable for leading roles in VIRGIN FOR CALIGULA, BACANALES ROMANAS and PORNO: EXTREME MEASURES. Concha died from cancer at 47 in 2006. Her costar here, Andrea Albani (sometimes using pseudonyms Sally Sullivan, Laly Espinett and Andrea Vanni) began acting at age 20 in 1981. Her breakout role was was Babsy in the controversial MAD FOXES but she is also known for ORGASMO CALIENTE [Hot Orgasm], THE STUDENTS OF MADAME OLGA, A VIRGIN FOR CALIGULA, HOT GIRL JULIET and the aforementioned LESBIAN SCHOOLGIRLS (among others). Ms Albani died from acute meningoencephalitis January 1994, age 33.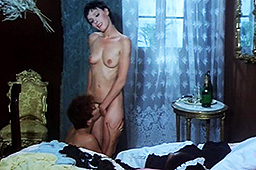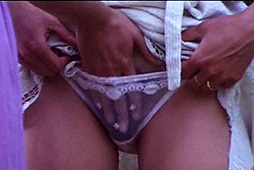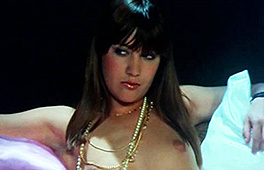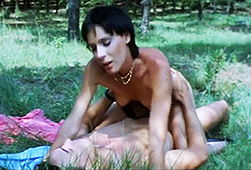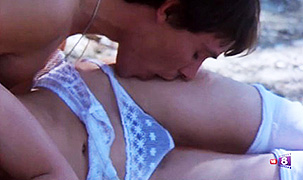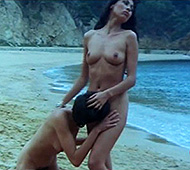 A Spanish/Italian film, English language, (75 min); widescreen prints, DVD encoded for ALL REGION NTSC,
playable on any USA machine. Extras include selected theatrical trailers.