Double Feature:
Uncut Spanish Version with English subtitles (81 min)
and English language version (76 min)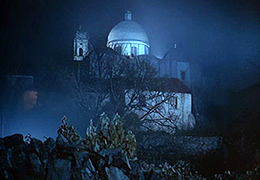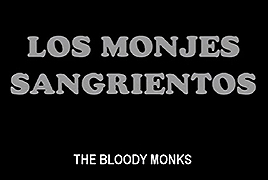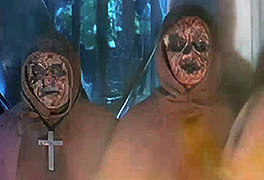 original Mexican title LOS MONJES SANGRIENTOS [The Bloody Monks]
also known as LA MALDICION DEL MONASTERIO [The Curse of the Monastery]
and BLOOD SCREAMS

director Glenn Gebhard
starring Stacey Shaffer · Rafael Navarro · Russ Tamblyn · Isela Vega · Ana Luisa Peluffo · Mario Almada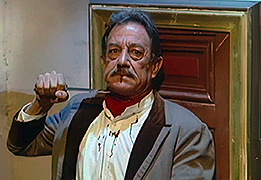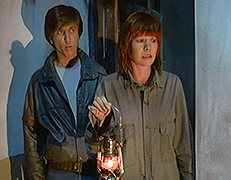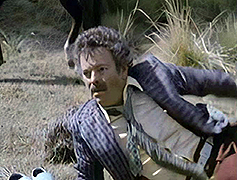 The story deals with a myth behind a group of monks slaughtered by a gold-crazed landowner at a monastery on a hilltop in a secluded Mexican village. The locals believe the place is haunted and it now has something to do with a rash of recent murders. Meanwhile, Karen, an American co-ed [with a few semesters of college Spanish under her belt], decides to tour Mexico in an attempt to distant herself from a nightmarish incident in her past. After being stalked by Frank, a goofball magician (played with remarkable glee by Russ Tamblyn), she meets a psychology student named Jaime. This is love at first sight. Karen and Jaime quickly ditch the magician and start their Mexican travels together. Jaime is actually on a mission to uncover a deep family secret and this leads them to the town with the haunted monastery. But the villagers are suspicious of the young couple, blaming them for the recent murders, which results in Karen and Jaime's encounter with the zombie monks.
There are two different versions of this horror rarity in this DVD package, the uncut Spanish print with English subtitles (81 minutes) and the American release in English language (76 minutes). This was the debut film project by Glenn Gebhard, followed by a couple decades of Cuba-oriented documentaries (Cuba at The Crossroads, Roots of the Revolution, Cuba: A Lifetime of Passion, Havana 2000, American Rebels in Cuba, et al). As many critics and fans have mentioned, the best thing about this film is - surprisingly - Russ Tamblyn's assured, hammy and funny performance.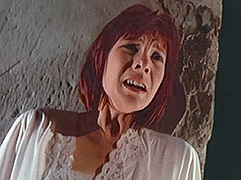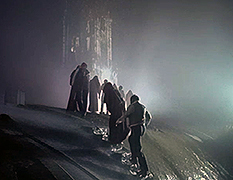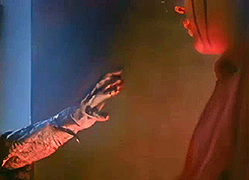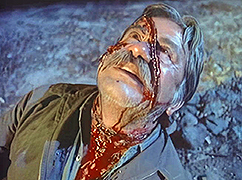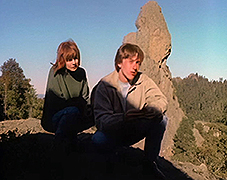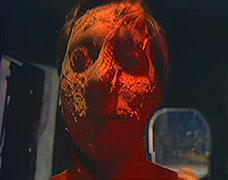 Two different versions of a Mexican film (the UNCUT Spanish version with English subtitles
and the English language print) 81 + 76 minutes; fullcreen format,
DVD encoded for ALL REGION NTSC,
playable on any American machine.