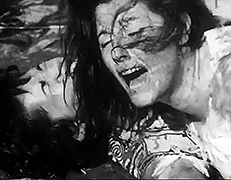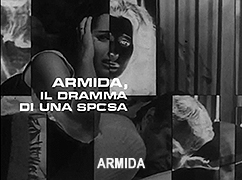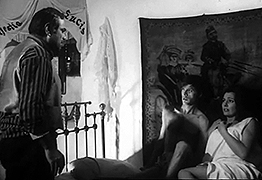 also known as ARMIDA IL DRAMMA DI UNA SPOSA [Armida, a Wife's Drama]
and O LIPOTAKTIS [The Deserter] (edited version)

director Bruno Mattei (as Jordan B. Matthews)
Franca Parisi · Franco Ricci (as Frank Sherman) · Maria Kiriakis · Peter Hunter · Roland Bryan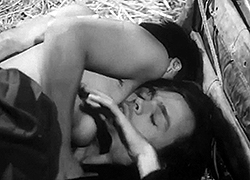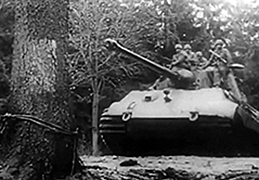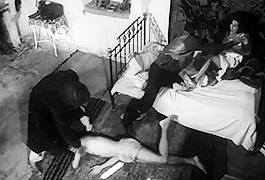 The soldier Alexis is a deserter from the horrors of war in France. He meets a young woman named Armida and takes refuge in her farmhouse. Soon, she and her cousin Liza begin their own war as they compete for his affections.
Officially, Bruno Mattei's directorial debut was the hardcore footage for Jess Franco's 99 WOMEN in 1969. However, this remarkable movie stands as his first theatrical feature. Bruno had been a prolific film editor [he said that he'd worked on 300+ movies in the '60s]. Throughout his career, he often used pseudonyms - perhaps more than any other filmmaker ever. After the success of his 1980 zombie flick HELL OF THE LIVING DEAD, he became attached to the Vincent Dawn alias. Bruno Mattei dabbled in many genres, from nunsploitation (THE OTHER HELL) to SciFi thrillers (ROBOWAR), from naziploitation (WOMEN'S CAMP 119) to giallos (EYES WITHOUT A FACE), from Spaghetti Westerns (SCALPS) to sleaze (BELLE DA MORIRE), before his death from a brain tumor in May, 2007, at age 75.
There is irksome disagreement over the pedigree of this film. Some critics (including the Internet Movie Database) claim it is a remake of the Greek O LIPOTAKIS, also from 1970, credited to director Christos Kefalas. However that film was not actually released in 1970, rather, it was shelved until 2012, finally shown [severely edited] on Greek TV, and made available as the truncated bottom part of a DVD double feature. The 'surviving' movie is identical to this Italian version [albeit, shorter] with a different credit sequence. Both prints list Franca Parisi in the starring role, but everything else in the credits appears bogus (i.e., the music is quite obviously the work of Euro maestro Alessandro Alessandroni [as the Italian print asserts] and definitely not Giorgos Paris). Interestingly, Bruno Mattei is listed as the editor in the Greek credits. But, the reality is: they are the same movie, belonging to Mr Mattei, not Christos Kefalas. Incidentally, Bruno would use the same narrative a few years later in his script for Joe D'Amato's EMANULLE AND FRANCOISE (Emanuelle's Revenge).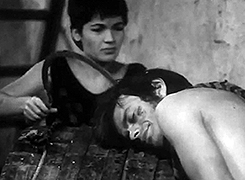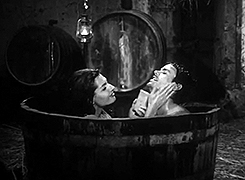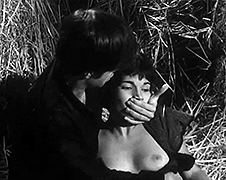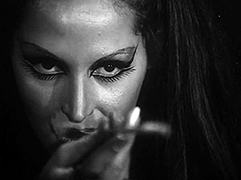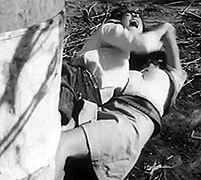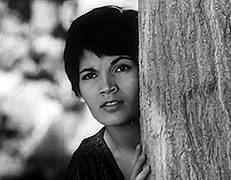 An Italian film with optional English subtitles; fullscreen format, black & white,
uncut version (83 min.), DVD encoded for ALL REGION NTSC, playable on any
American machine. Extras include selected Bruno Mattei trailers.