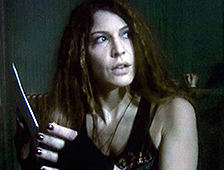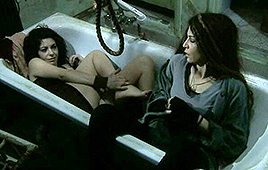 directed by Nikos Nikolaidis
starring Vicky Harris · Jenny Kitseli · Arhontissa Mavrakaki · Eftyhia Giakoumi · Michele Valley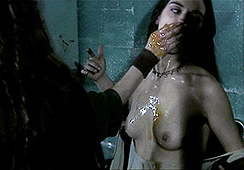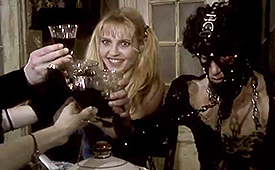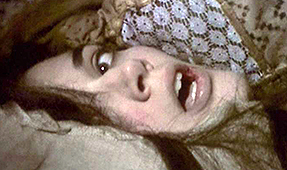 Here is the final film from titan Greek filmmaker Nikos Nikolaidis, and one of numerous starring his muse Vicky Harris. This is the controversial story of four brothel prostitutes under constant government restraint and surveliance [in the near future] as they have sex with their customers without emotions. The relations between them is toxic, food and water is scarce, their house is rotting and about to collapse. Civilization is on the brink of anarchy, filled with nightmares of rape and violence. This is life.

Following SEE YOU IN HELL, MY DARLNG and SINGAPORE SLING, this film marks the coda to Nikolaidis' remarkable career. Sadly, he would die from pulmonary edema at age 67 in September 2007. Stylistically, this one is very similar to his early SWEET BUNCH.