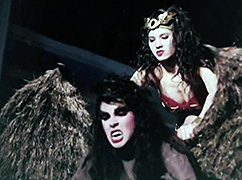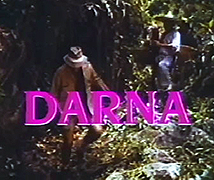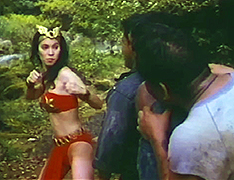 directed by Joel Lamangan
starring Nanette Medved · Nida Blanca · Edu Manzano · Pilar Pilapil · Bing Loyzaga · Tonton Gutierrez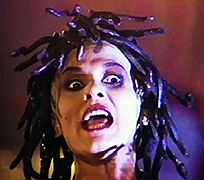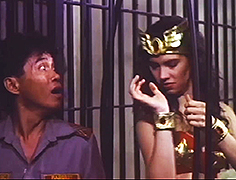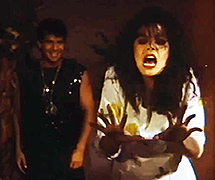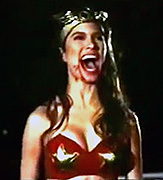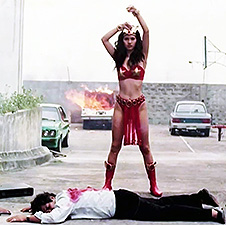 The previous entry in the Darna series was 1980's DARNA AND DING starring Vilma Santos. Then - after a 10 year delay - came this long-awaited DARNA 1991 with Nanette Medved in the title role. But that was not the only difference.
This time Darna [both the character and the motion picture] underwent a 'sexification.' No longer the nimble tomboyish character of previous films, Nanette Medved's Darna is strong, desirable and tempting. In fact [shockingly], she is the target of a gang-rape twice in this film. The movie itself is also intentionally designed for a much more mature audience as the horror elements are intense, the bad-guys are vicious and the landscape is darkly grim. Arguably, the motion picture is still intended for a kiddie audience but it's astonishing to see segments like [for instance] the one inside a gay nightclub.
Darna confronts a Satanic force determined to bring 'darkness' to the world with endless conflict and corruption. Philanthropist Dominico Lipolico is the superhuman Master behind this movement. He and two disciples (snake goddess Valentina and savage aswang Impakta) decide to kidnap and brainwash Darna, converting her to Hell's dark side, in an attempt to take control of the Far East.
The next movie in this series would be DARNA THE RETURN with Anjanette Abayari in 1994.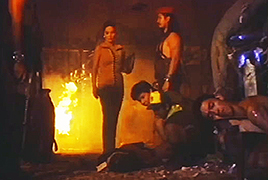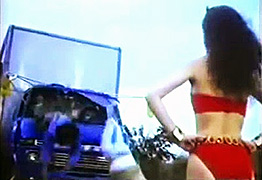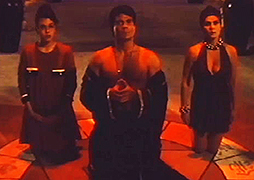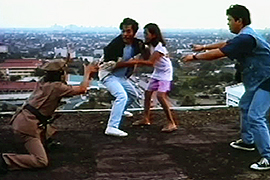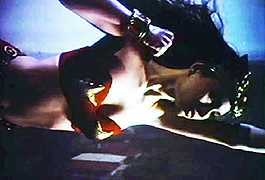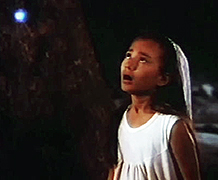 A Filipino movie with optional ON/OFF English subtitles and some English language;
fullscreen format, (103 min.), in DVD format, encoded for NTSC ALL REGIONS,
playable on any American DVD machine. Extras include Darna theatrical trailer.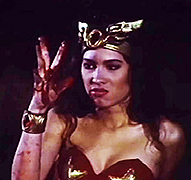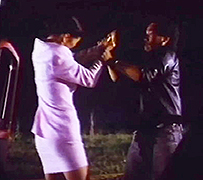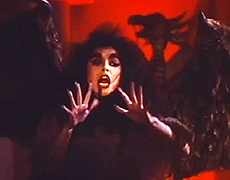 Violence/Sexual Situations/Intense Themes
Recommended for Mature Audiences