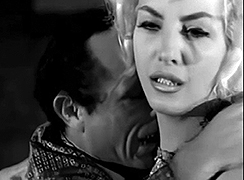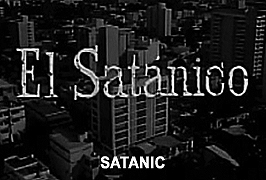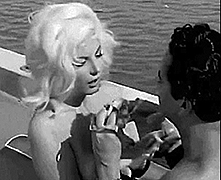 original Argentinean/Mexican Spanish title EL SATANICO [The Satanic]

director: Jose Diaz Morales
starring Libertad Leblanc · Migue Anmgel Alvarez · Santanon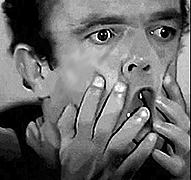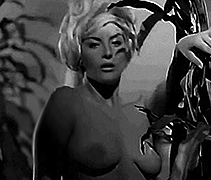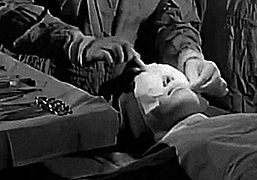 Here's an ugly, meanspirited crime-noir film, jointly-produced in Argentina and Mexico by director Jose Diaz Morales. It's an early movie from popular sex queen Libertad Leblanc, one of the first to feature a nude scene from the actress. The gritty story deals with a prostitute (Leblanc) who gets involved in a ruthless gang of thugs controlled by a dwarf Mafia boss (Santanon). Although the film does show various caper heists [mostly involved with the midget concealing himself inside a suitcase], the emphasis is on his lust for Leblanc and her repulsion at his obsession.
Actress Libertad Leblanc was born Libertad María de los Ángeles Vichich Blanco in Argentina. She became "La actriz más famosa de Sudamérica" [the most famous actress in South America], making movies with directors in Mexico, Brazil, Venezuela and Argentina. Miss Leblanc became known for her platinum blond hair, alabaster-white skin and her perchance for playing good bad women with an active libido. She retired in 1978 after 20 years in the movie spotlight. Her best known films are CAPTIVE OF THE JUNGLE and her last, FURY ON THE ISLAND. Ms Leblanc died from the Covid Virus in April 2021.
Director Morales originally migrated to Mexico from Spain in the early '40s. Most of his films were Mexican productions although some were produced by Argentinean companies. Many were shot at his own studio in San Juan, Puerto Rico. Genre fans probably best know him from various Santo projects including ATTACK OF THE WITCHES, BARON BRAKOLA and DIABOLICAL AX. After 100+ movies, Mr Morales died in 1976 from natural causes.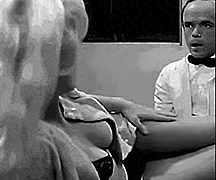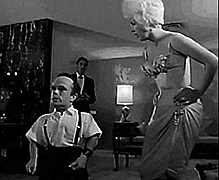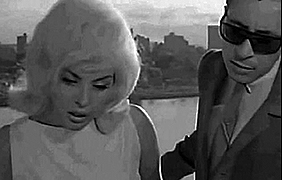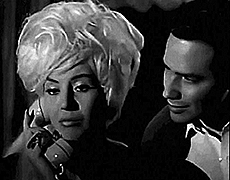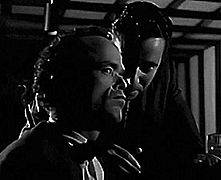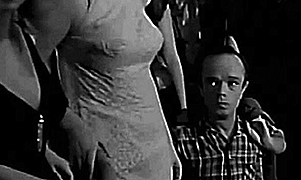 An Argentinean/Mexican film in Spanish with optional English subtitles; fullscreen format,
black and white; uncut 91 minutes, DVD Package encoded for ALL REGION NTSC FORMAT.
Extras include selected Libertad Leblanc clips and trailers.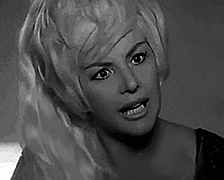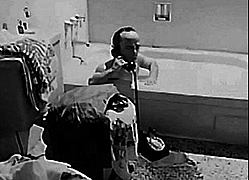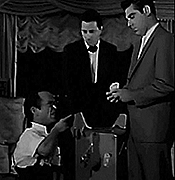 Violence/Nudity/Drugs
Recommended for Mature Audiences