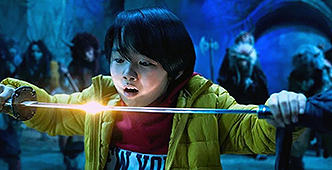 ††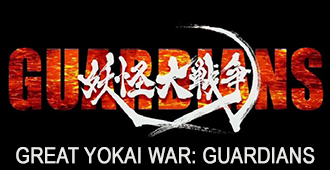 ††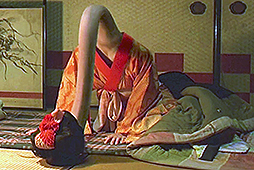 original Japanese title YŰKAI DAISENŰ G'DIANZU
also known as GREAT YOKAI WAR II

director: Takashi Miike
starring: Kokoro Terada ∑ Hana Sugisaki ∑ Rei Inomata ∑ Nanako Matsushima ∑ Kazuki Kitamura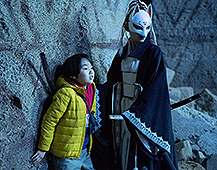 ††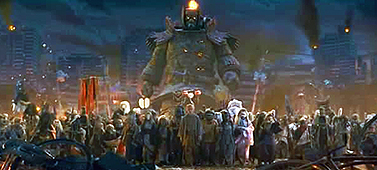 †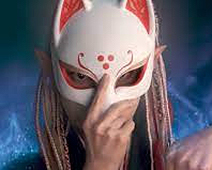 This is a sequel (in-name-only) to Takashi Miike's 2005 alternate-universe fantasy GREAT YOKAI WAR [Big Monster War]. Like that original venture, it deals with a collection of mythical beasts populating the Japanese countryside near Tokyo [obviously inspired by Miike's recollection and homage to a Daiei trilogy of HUNDRED MONSTERS from the '60s]. Director Takashi Miike continues his slightly cockeyed vision here, with his 'Guardians' sequel to the Yokai universe by adding some new characters (including strong dependency on the symbolic Daimon, an obvious Majin-inspired giant). Once the audience is reacquainted with these many monstrous characters and Japanese folklore, the Miike style shines through and engulfs everyone and everything.
But this is not the notoriously violent Takashi Miike (of ISHI THE KILLER and GOZU fame), here is the fanciful one. It's the work of a determined storyteller, equally adept at humor and adventure, producing a production akin to a family carnival funride. The story concentrates on children who are destined to single-handedly challenge an engulfing demonic threat because it exists outside the consciousness of adult understanding. So a child - Kokoro Terada in the role of Watanabe Kei - tries to save the magical world from inhalation without stumbling into the sentimental pitfalls of Never Ending Story.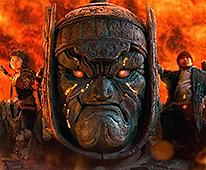 †††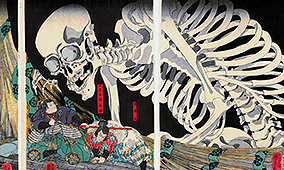 †††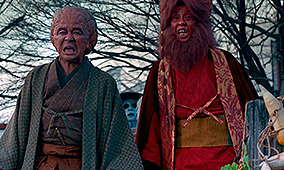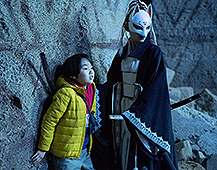 †††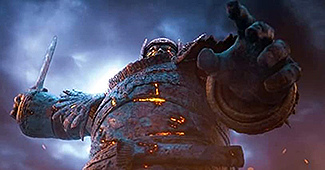 †††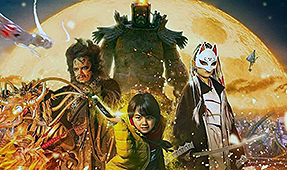 A Japanese film with English subtitles; widescreen format, uncut 117 minutes,
DVD Package encoded for ALL REGION NTSC FORMAT.
Extras include Japanese theatrical trailer.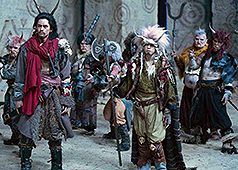 †††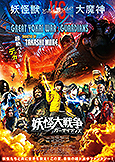 ††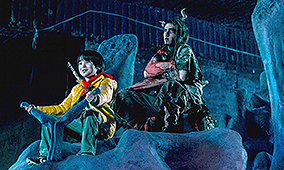 Rated PG13