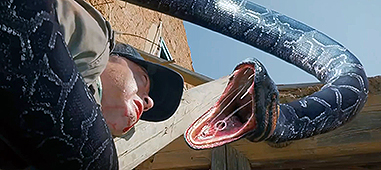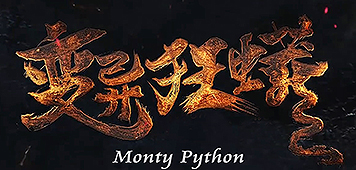 original Chinese title MONTY PITHAN

director: Zhang Dicai
starring: Wang Xin Man · Wang Hong Qian · Du Wu Liu · Dai Ji Ping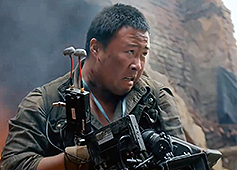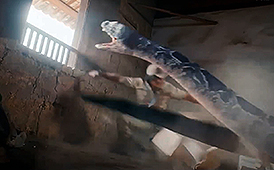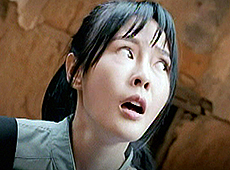 No. This is not a comedy. It does not star the British comedy group Monty Python.

Reportedly, the Chinese studio Zoharfilm titled this movie as a tongue-in-cheek payback to Monty Python for their 1980 recording of I Like Chinese (I like Chinese, I like Chinese, They only come up to you knees, Yet they're always friendly and they're ready to to please). But a lawsuit took that title off the film outside of China where it's now called Monster Python. (This print has the original Monty title)
A film crew shooting a horror movie in an abandoned village is plagued by their totally ineffective special effects. There's no way to shoot the shoddy rubber snake realistically. And now, it's time for the egg-hatching scene, but the powdered quail eggs just don't cut it. Then, luckily, the crew finds a cluster of large eggs that seem perfect as props. Only to discover that the mother of the eggs - a python of humongous proportions - will kill to get them back.
This is the first film helmed by Zhang Dicai. He is probably best known as the action director of the earlier WOLF WITCH. He has since made numerous movies including a sequel to this one.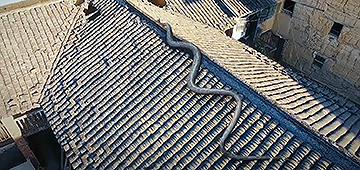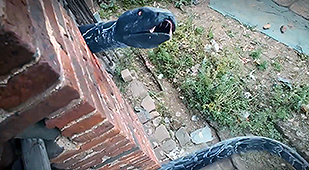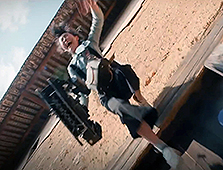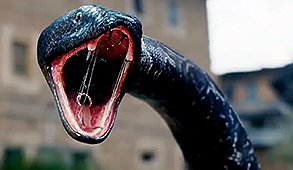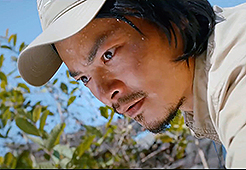 A Chinese/Mandarin film with English and Chinese subtitles; uncut 70 minutes,
on a DVD encoded for ALL REGION NTSC WORLD FORMAT.
Extras include original theatrical trailer.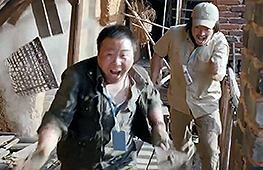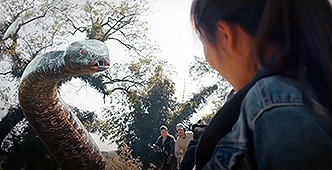 Recommended for Mature Audiences