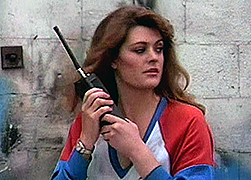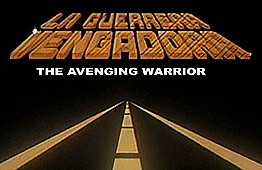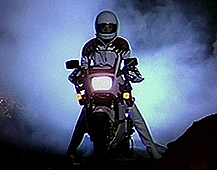 original Mexican/Spanish title LA GUERRERA VENGADORA [The Avenging Warrior]

director: Raul Fernandez
starring: Rosa Gloria Chagoyan · Rolando Fernandez · Erick Del Castillo · Edna Bolkan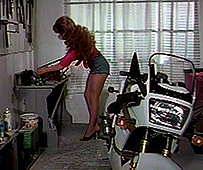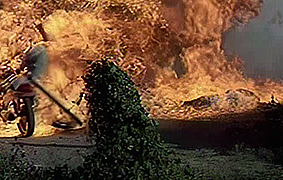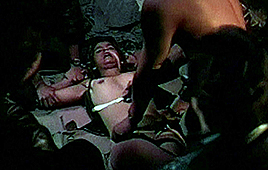 Rosa Gloria Chagoyan, radio personality turned actress/pin-up girl/singer (she sings the theme song here), became one of Mexico's leading exploitation/action stars after early movie hits like CARNAL VIOLENCE IN THE JUNGLE and WHIP VS THE KILLER MUMMIES. She plays Rosita, a high school science teacher. When Rosita's younger brother and his girlfriend are both raped and murdered by the Los Puņales biker gang, she decides to take matters into her own hands.
Seemingly - before her days as a teacher, Rosita was part of a daredevil motorcycle carnival show along with her father and a midget named Reintegro. After dad's death, the show closed. She started teaching and Reintegro became friend-and-protector. Now, Rosita has decided to take the jumpsuit out of storage, soup up her Kawasaki with machine guns and install a jet-propelled engine... to put an end to street gangs and the Underworld who protects them.
If the idea of an Ann-Magaret doppelgänger kicking vigilante ass doesn't sound great, maybe it's time for the Hallmark Channel instead of World Cult Cinema.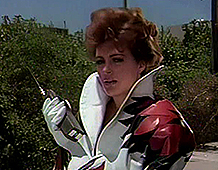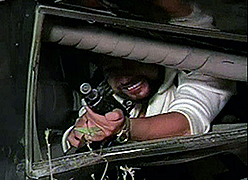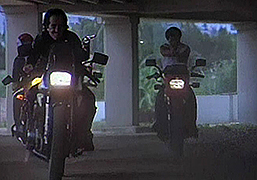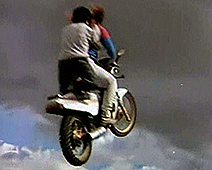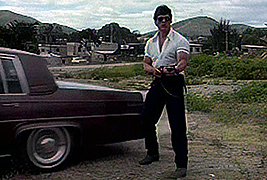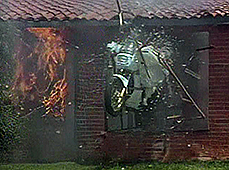 A Mexican/Spanish film with optional English subtitles; uncut 90 minutes,
on a DVD encoded for ALL REGION NTSC WORLD FORMAT.
Extras include Rosa Gloria Chagoyan theatrical trailers.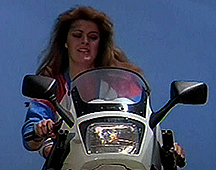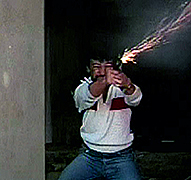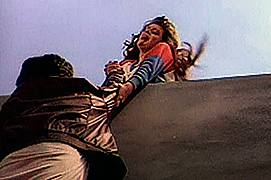 Nudity/Violence/Drugs/Rape/Sexual Situations
Recommended for Mature Audiences