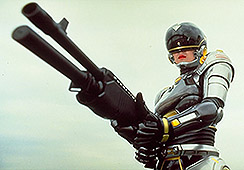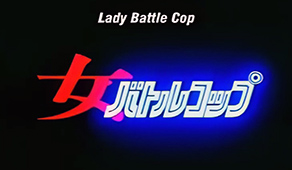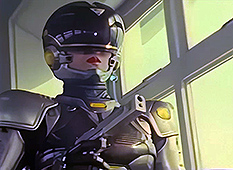 original Japanese title ONNA BATORU KOPPU (Lady Battle Cop)
director: Akihisa Okamoto
starring: Azusa Nakamura · Kisuke Yamashita · Yuki Kitazume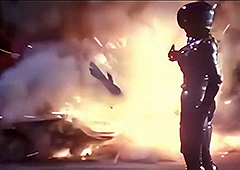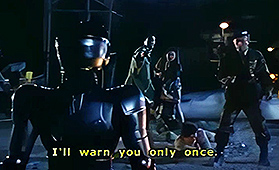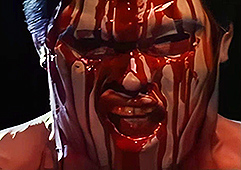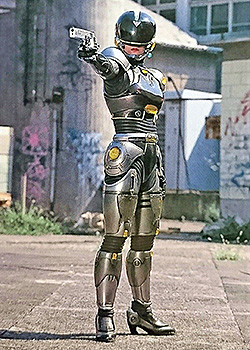 A tough group of military extremists called the Karuta Cartel takes over Neo-Tokyo through a campaign of excessive violence. And Lady Battle Cop [a super-cyborg reconstructed with the brain of a professional wounded tennis player] is created to go after them and put a stop to the mayhem. The Cartel has also made their own version of a killer robot, Amadeus, resulting in a bloody free-for-all with an amazingly high body count.
Director Akihisa Okamoto went to Nihon Television a year later where he created the superhero series Mobile Sheriff Jiban. In 1993, he produced and directed an impressive string of award-winning documentaries for Toei before retiring.
This was one of few movies for lead actress Azusa Nakamura [beginning with a supporting role in Yasuharu Hasabe's DANGEROUS COPS]. After this movie, Ms Nakamura would have a career in Japanese TV. She is best known for her roles in the popular series Nurse Story (1994-96) and Hideyoshi (1996-2002).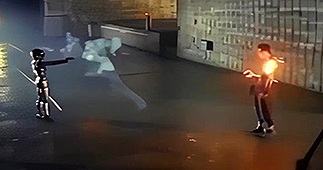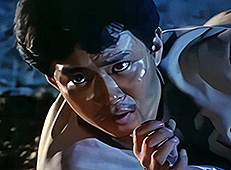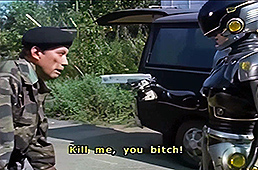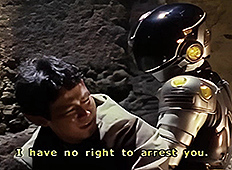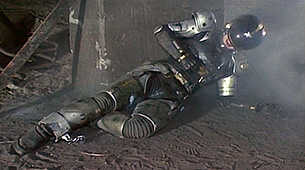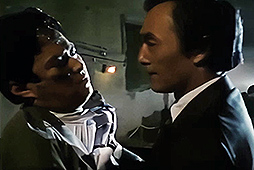 A Japanese film with English subtitles; widescreen format, (81 min.),
in DVD format, encoded for NTSC ALL REGIONS, playable on any American DVD machine.
Extras include theatrical trailers.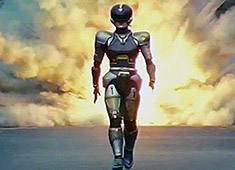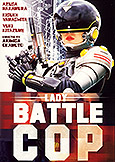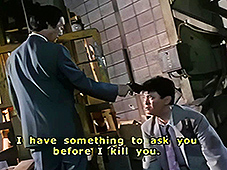 Graphic Violence
Recommended for Mature Audiences