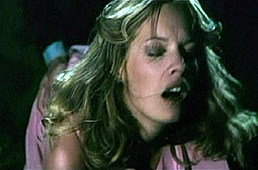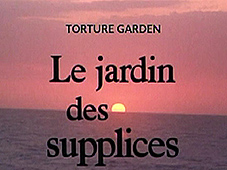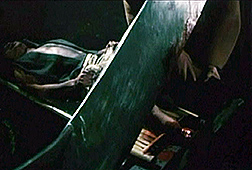 original French title LE JARDIN DES SUPPLICES [The Garden of Torture]

director: Christian Gion
starring: Roger Van Hool · Jacqueline Kerry · Tony Taffin · Isabelle LeCamp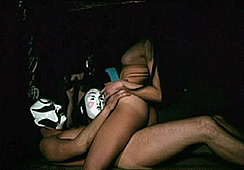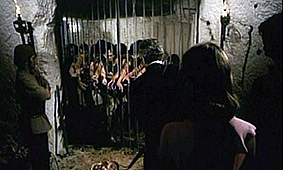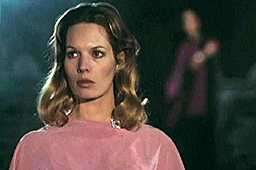 In the 1930s, a young doctor is forced to flee Paris after a drug scandal. While sailing on a ship to China, Dr Antoine meets a beautiful but eccentric woman named Clara. After arrival in Canton, she introduces him to a circle of decadent Europeans and their sadistic games in the torture garden.
This film is based on 1899's forbidden book by noted libertarian Octave Mirbeau, with the action moved to the early 20th century against the elusive backdrop of the World War. Producer Vera Belmont hired Pierre Alain Jolivet [director of PUNISHMENT] to ride helm but then decided his sledgehammer filming technique was wrong for the production. Jolivet was replaced by the more experienced director Christian Gion who had recently found success with a transsexual/prostitution film called Superwoman. But for the new project, Christian doubles-down on the heavy black atmosphere of moral decadence - painting a crumbling colonialist world obscured by visceral perversities - arguably, not the libertine vision of Mirbeau's book.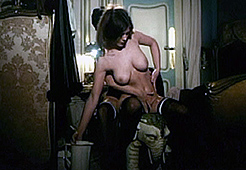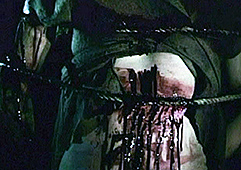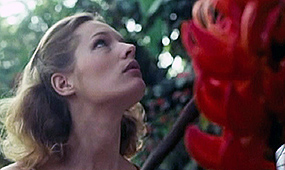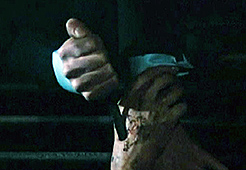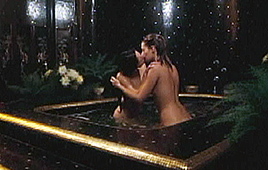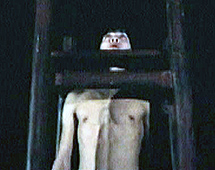 A French film with English subtitles; widescreen format,
uncut 94 minutes, DVD encoded for ALL REGION NTSC WORLD FORMAT.
Extras include theatrical trailers.
Violence/S&M/Rape/Nudity/Drugs/Adult Material:
Intended for Mature Audiences