Two Complete Versions on Two Discs
Original Mexican Version [96 min] (with English subtitles) and English Language edit [86 min]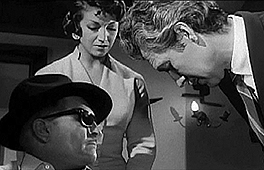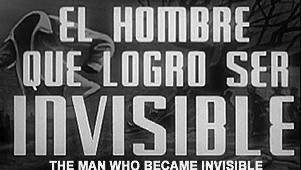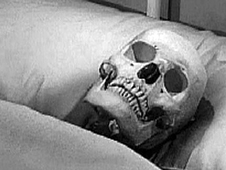 Original Mexican Title: EL HOMBRE QUE LOGRO SER INVISIBLE
[The Man Who Managed to Be Invisible]
also known as THE MEXICAN INVISIBLE MAN and THE NEW INVISIBLE MAN

director: Alfredo B. Crevenna [English version by K. Gordon Murray]
starring: Arturo De Cordova · Ana Luisa Peluffo · Raul Meraz · Augusto Benedico · Nestor Barbosa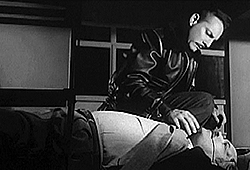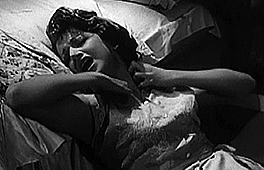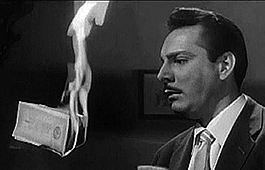 Carlos [named Charles in the English version] is a scientist engaged to Beatriz. But their marriage plans get interrupted when he is accused and falsely convicted of murder. Carlos is sentenced to 99 years in prison. Luckily, his brother manages to complete their invisibility experiments and smuggles it into jail, thus allowing Carlos to disappear and sneak out. The cloak of invisibility enables him to make fools of the police and prove his innocence, with the help of girlfriend Beatriz. However, the drug has a nasty side effect: insanity. Carlos decides that he rather terrorize the city than go back to being normal.
Arturo De Cordova was a major star when he made this film, having appeared in both Mexican and Hollywood films throughout the '40s and '50s. After 100+ films, he died from a heart attack in 1972 at age 65. His co-star - here - was the cute and perky 'girl next door' Ana Luisa Peluffo. She landed this role after only a handful of minor parts. However, she would become a Mexican cinema Queen, starring in 220+ productions (including Carlos Enrique Taboada's DRIFTER IN THE RAIN and the controversial DAMNED RAPIST) before retiring in 2014. Ms Peluffo was also the first A-List actress to do a nude scene in Mexican cinema [TERROR SEX AND WITCHCRAFT (original release in 1968, re-release 1984].

This package contains both the original Spanish version (with optional English subtitles, widescreen) and the English dubbed print, edited and fullscreen, but with some additional scenes shot in Miami by K. Gordon Murray.