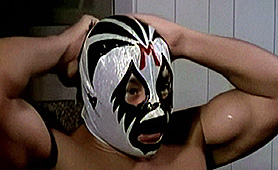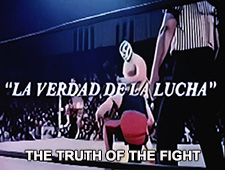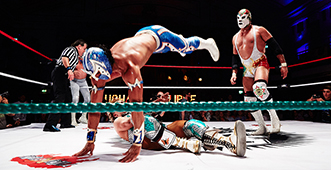 original Mexican/Spanish title: LA VERDAD DE LA LUCHA [The Truth of the Fight]

director: Fernando Duran (Fernando Durán Rojas)
starring: Mil Mascaras · Don Caras · Noe Murayama · Monica Prado · Alfredo Gutierrez · Dacia Gonzalez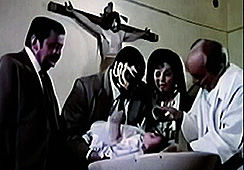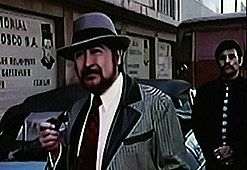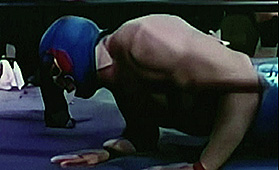 This is Mil Mascaras' rarest film, a movie that dared to question the authenticity of the Mexican wrestling profession while dwelling on the dark side of corrupt bosses, gangsters, exploitation and misplaced honor. It is filled with lines like: "They don't really get hurt, the blood is ketchup"  "The public pays to see a show and that's what we give them" "Make Niebla look good tonight or your career is over" and at one point police Deputy Fuentes says: "These clowns are co-called wrestlers but there are a lot of faggots among them." This hard-hitting pic would also be Mil Mascaras' last Mexican production, before entering his second phase with Internationally produced movies (ie., MIL MASCARAS VS THE AZTEC MUMMY, ACADEMY OF DOOM, AZTEC REVENGE, et al).
The plot deals with a luchador team known as The Dragons [Dragon 1 (Sergio Roca) and Dragon 2 (Joel Aguilar)]. They are partners, best friends and mutual godfathers. What would be the outcome if they faced each other in the ring? Their answer is: "That would never happen. We fight only as a team, otherwise we'd refuse." But when a competition for world champ is announced, Joel's wife Alejandra pushes him to end the partnership and go for the belt. The match is wildly publicized and the two wrestlers get caught in the frenzy. Dragon 2 gets killed accidentally in the ring and - then - after the match, Dragon 1 is murdered by a disgruntled fan. Alejandra and son Guido leave Mexico to relocate in the USA. Sergio's wife Estella stays in Mexico with her son Jorge who dreams of becoming a wrestler like his dad. Ten years later, the Wrestling Association promotes a Tournament of Death with a top prize... the opportunity to challenge the current world champion, Mil Mascaras. Among the contestants in the new extravaganza are Jorge Roca, the son of Sergio [Dragon 1] and - from North America - Magifico who is actually Guido, the son of Joel [Dragon 2].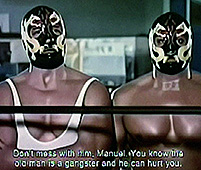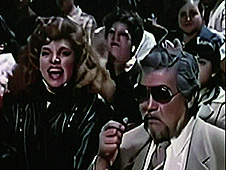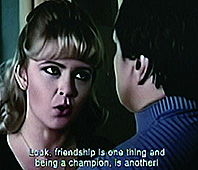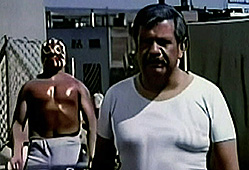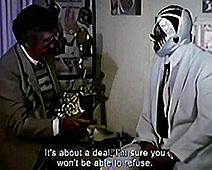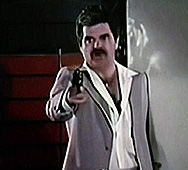 A Mexican/Spanish film, with optional ON/OFF English subtitles; uncut 88 min, fullscreen,
DVD encoded for ALL REGION NTSC WORLD FORMAT; extras include selected trailers.