The Mexican Adaptation of FALL OF THE HOUSE OF USHER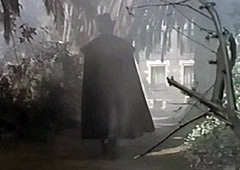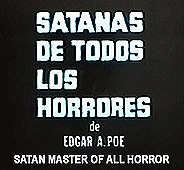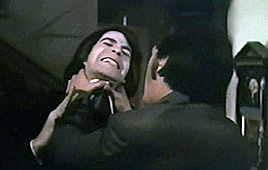 original Mexican/Spanish title: SATANAS DE TODOS LOS HORRORES [Satan of All Horror]

director: Julián Soler
starring: Enrique Lizalde ˇ Enrique Rocha ˇ Carlos López Moctezuma ˇ Illya Shanell ˇ Jesús Gómez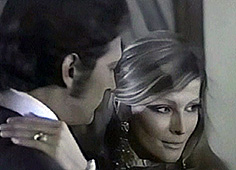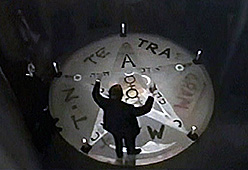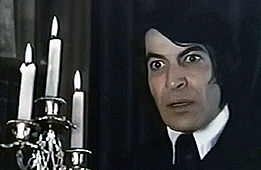 There's a lot of misinformation about the plot of this movie on the Internet because most of the reviewers didn't know Spanish (and obviously didn't have this English subtitled print for reference). The actual story is loosely adapted from Edgar Allan Poe's Fall of the House of Usher with a black magic subplot by Alfredo Ruanova, the prolific scripter responsible for HELL OF FRANKENSTEIN, PLANET OF FEMALE INVADERS, NOSTRADAMUS films, the NEUTRON series plus 150 more.
Roberto Ortiz (played by pop actor Enrique Lizalde) has been carrying a torch for his missing Isabel. She left him years ago to care for terminally ill brother, Eric. Even though Roberto and Isabel are engaged, he's heard nothing from her for a long time and is concerned. Roberto decides to go and bring her back from the Gerard estate [it is unclear why scriptwriter Ruanova changed the name from Usher to Gerard, but it certainly isn't the only deviation from Poe's original]. Upon arriving, Roberto learns that Isabel has also fallen ill, seemingly suffering from a near catatonic condition. On the other hand, brother Eric seems to be (relatively) healthy except for acutely painful hearing problems and - of course - an inhospitable attitude towards guests. He tells Roberto to go away but the lovelorn traveler demands that he see Isabel first. When the two meet, she confirms her love for Roberto and he demands that they immediately make plans to leave. However, Eric demands that she tell her fiancee the truth of her 'condition' first. Isabel refuses and feigns exhaustion. A bit later, Roberto is escorted to the basement where he learns of demonic black magic rituals and is taken on a mausoleum tour. He is told of the 'Gerard Curse' which manifests in hereditary insanity coupled with torturous death. But two other secrets are kept from Roberto. One has to do with Isabel being groomed as a sacrifice to Satan in exchange for reversing the Gerard curse. The second secret - perhaps the most consequential [certainly the most unexpected and, ultimately, illogical] - is not revealed until the house is swallowed near the film's conclusion.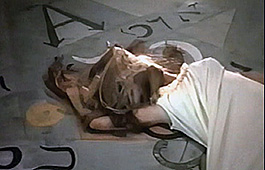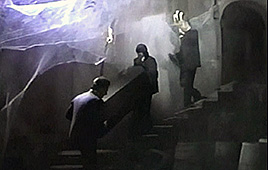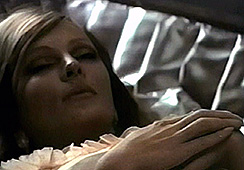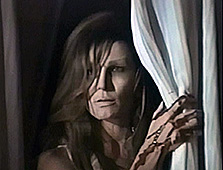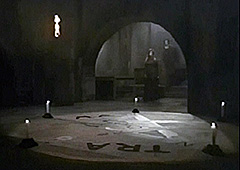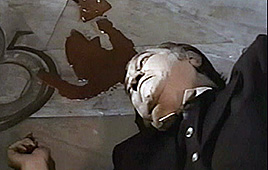 A Mexican/Spanish film, with optional ON/OFF English subtitles; uncut 73 min, widescreen,
DVD encoded for ALL REGION NTSC WORLD FORMAT; extras include selected trailers.