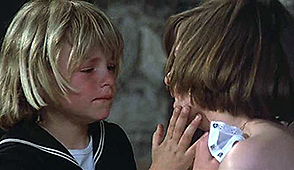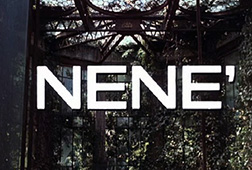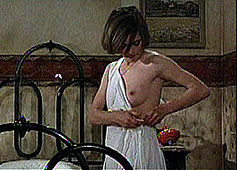 original Italian title: NENE' also known as SWEET ADOLESCENTS

director: Salvatore Samperi
starring: Leonora Fani · Tino Schrinzi · Paola Senatore · Sven Valecchi · Alberto Cancemi · Rita Savagnone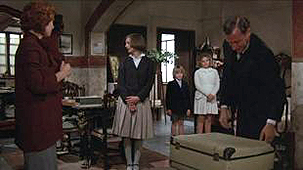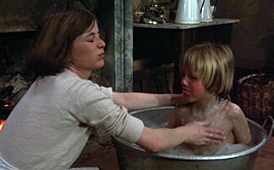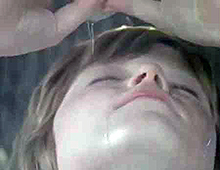 Produced the same year as "Maladolescenza" (the now-banned-and-impossible-to-sell film), this one is notably similar. With more grace, director Salvatore Samperi tells the story of teen and pre-teen sexual awakening in a dysfunctional Italian family, circa 1948. Despite the tender portrayal of an innocent nine-year-old boy named Ju, there's some very dark psycho-sexual stuff clouding his naive world. The whirlwind of negativity comes primarily from his morbidly depressed mother and sadistic father who deals with internal religious frustration by whipping mom during oral sex. The boy attempts to give meaning to the confusing adult world through sexual curiosity when his young cousin Nene' comes to stay with the family.
Perennial young-looking Leonora Fani was 22 when she made this movie. It came after her controversial debut pictures (NAKED MASSACRE and BESTALIA). An impressive string of quirky Euro genre films followed, including HOTEL FEAR, Enzo Castellari's KYRA: HOUSE BY THE EDGE OF THE LAKE, GIALLO A VENIZIA [Gore in Venice] and GARDEN OF EDEN. She retired in 1984 at age 30.
Although Salvatore Samperi has the reputation in Europe of being one of the greatest cult directors (DARK SIDE OF LOVE, Florence Guérin's CORRUPTION and Malicious), he is relatively unknown in the United States. Samperi helmed 36 movies and TV projects between 1968 and 2008, dying from a heart attack in 2009. He was 69.