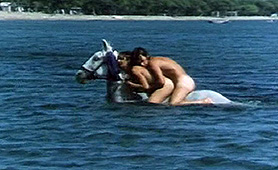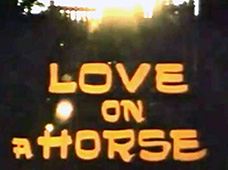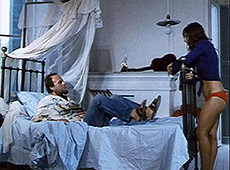 original Greek title: TO KORITSI KAI T'ALOGO [The Girl and the Horse]

director: Vangelis Serdaris
starring: Anna Fonsou · Christo Spyropoulos · Giannis Argyris · Anda Vartholomeou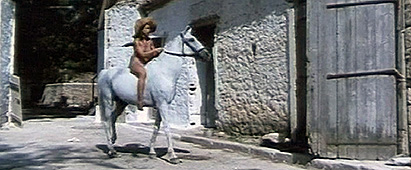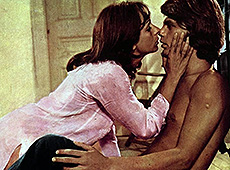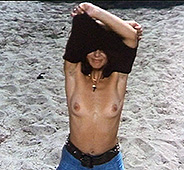 This notorious film captures the groovy hippie scene in early 1970's Greece. The story deals with an aging bohemian artist named Alexis (Giannis Argyris) living with his much younger wife, Julia, in a remote farm house by the sea. The once-brilliant painter has now lost his inspiration and is tormented by the failure. Meanwhile, his son Larry (Christo Spyropoulos) and a group of backpacking hippie friends come to visit. Larry hopes to repair the bad memories that destroyed their relationship. However he manages to make things worse by seducing Anna and initiating a stormy affair. After several gyrations in the field, inside the vineyard, on the beach (etc), Alexis sees them fucking while riding a horse through the tide. Strangely, this sight causes Alexis to regain his lost inspiration and he starts painting again. But Anna is disgusted by her husband's new artistic vision and she wants to leave him. Everything culminates into an unexpected confrontation with a shotgun during this summer of love.
There were two different edits of this film. An 88-minute "soft" version and a "harder" 78-minute one with extended sex scenes and less exposition. This print is the latter.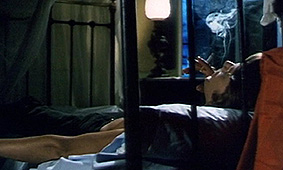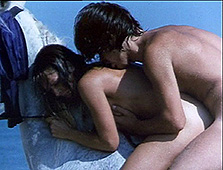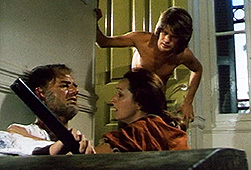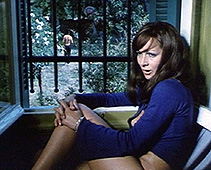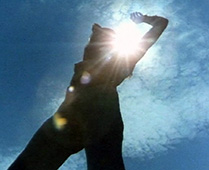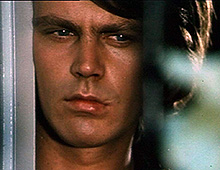 A Greek film, with optional ON/OFF English subtitles; uncut 78 min, widescreen,
DVD encoded for ALL REGION NTSC WORLD FORMAT; extras include selected trailers.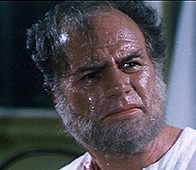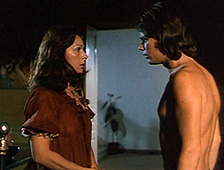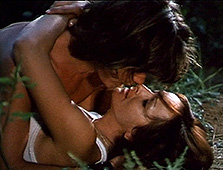 Nudity, Violence, Sexual Situations, Drugs
for Adult Audiences