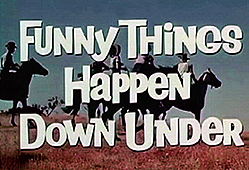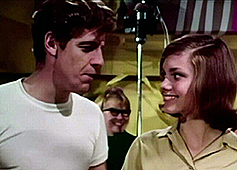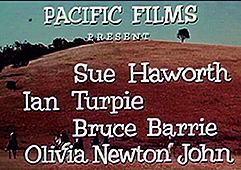 original Australian/New Zealand title: FUNNY THINGS HAPPEN DOWN UNDER

director: Joe McCormick
starring: Olivia Newton John · Sue Haworth · Ian Turpie · Bruce Barrie · Howard Morrison · Bill Hodge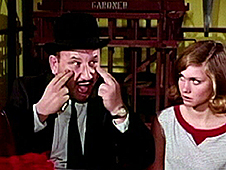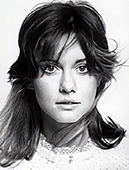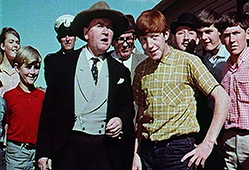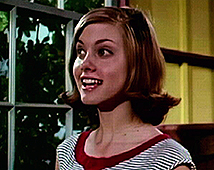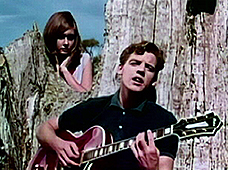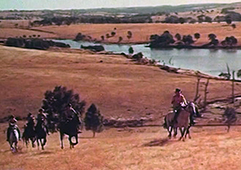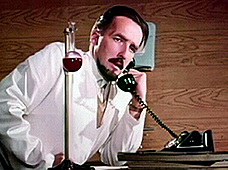 Here is an extremely rare "lost" musical/comedy with 16 year-old Olivia Newton John in one of the starring roles. While this film is technically clumsy [some of the scene edits look like they were cut with a hatchet], its charm is undeniable. And that's mostly because of Olivia Newton John's genuine allure. The movie was a theatrical version of a popular kids' TV series called Adventures of the Terrible Ten. Olivia was added to the cast after an appearance on Ausie variety show Boomeride earlier in '65 (while she was still in high school).
A group of children living in rural Australia undertake several projects to raise money to save their clubhouse from demolition by a greedy land developer. After numerous failures, they accidentally discover a potion that makes sheep grow multi-colored wool, resulting in much interest and big dollars from the fashion industry.
There are numerous musical numbers including Olivia Newton John's [unreleased] Christmas Time Down Under
plus songs from pop artists Ian Turpie and Howard Morrison. In 1970, Olivia would follow this film with
the quirky SciFi musical TOOMOROW and - of course - thirteen years later, with Grease.
___________________________________________________
THIS DISC ALSO INCLUDES A BONUS 45 MINUTES OF
RARE OLIVIA NEWTON-JOHN PERFORMANCES FROM THE '60s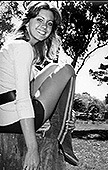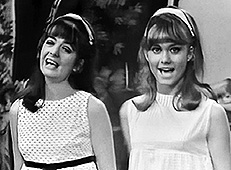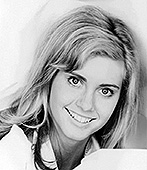 The bonus material on this limited collector's edition:
1. All three songs from her first appearance on Boomeeride (1965)
When I Grow Up · Crawl Baby Crawl · Which of My Daughters (with Tony Cole)
2. Numerous duets with Pat Carroll from ATV - OS Go!! (1965-67)
3. Performing the Beatles' Here There and Everywhere (1967) on GTV
4. Segments and songs on BBC's Cliff Richards Show (1968-69)
5. Performing at the Tokyo Music Festival (1970) Japanese television
6. Olivia Newton John's first UK single Till You Say You'll Be Mine (1967)
7. Christmas Time Down Under (full segment from Funny Things Down Under) (1965)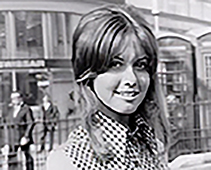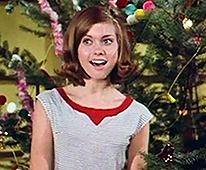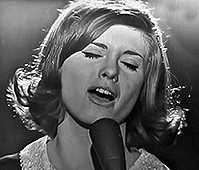 Australian/New Zealand co-production, English language; 90+45 min, full & widescreen,
DVD encoded for ALL REGION NTSC WORLD FORMAT