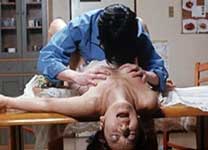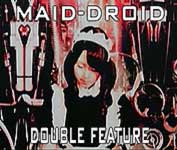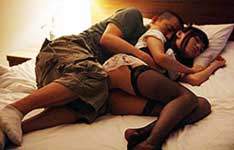 DOUBLE FEATURE

FILM ONE
MAID-DROID (2008)
ROJIN TO RABUDORU [Maid Robot]
director: Naoyuki Tomomatsu
starring: Akiho Yoshizawa · Anri Suzuki · Massayopshi Nogami · Koji Seno · Mari Yamaguchi
FILM TWO
MAID-DROID 2 (2010)
MAIDROID VS HOSTROIDS
director: Naoyuki Tomomatsu
starring: Akiho Yoshizawa · Asami · Massayopshi Nogami · Horiken · Daisuke Haraguchi
also known as MAID IN A BOX 1 & 2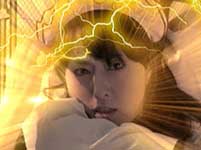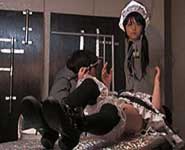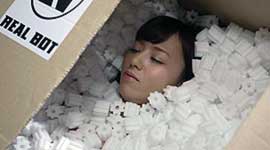 The first movie deals with an old man and his Maid-Droid. He's had the sex robot since he was young. Now the parts are getting old and the battery has died. But he loves the thing and won't let it go. There's also an unusual subplot about serial rapist robot and the female detective trying to capture it.
In the second film, a geeky college boy named Yoshiyuki is infatuated with a beautiful girl. But of course she won't give him time of day. His professor mysteriously dies but leaves him a Maid-Droid who looks exactly like the girl of his dreams. Meanwhile, there is an evil scientist [he's the one who killed good Professor Uekusa] who had created a male robot known as a Hostroid with no capacity for love, only murder.
Director Naoyuki Tomomatsu enjoyed underground success among cult fans with his outrageous X-Treme film, EATING THE SCHOOLGIRLS in 1997. Since his early days of guerilla filmmaking in the streets of Osaka, he has helmed 45+ movies including FUTURE CENTURY AMAZONS, RAPE ZOMBIES, EROTIBOT, VAMPIRE GIRL VS FRANKENSTEIN GIRL, and the sexual version of Red Riding Hood called RED SWORD with Asami.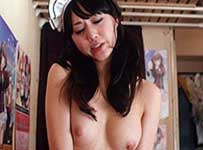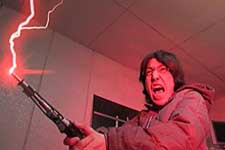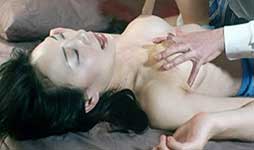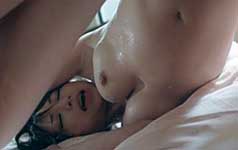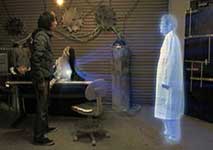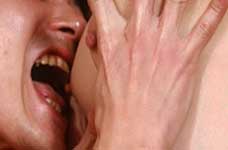 Two complete films on one extended DVD; widescreen, uncut versions (65 + 71 min.), English subtitles;
DVD encoded for WORLD FORMAT NTSC, playable on any American machine.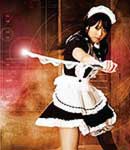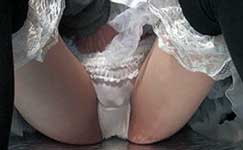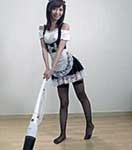 Graphic Violence/Nudity/Rape/Sexual Brutality
For Adult Audiences