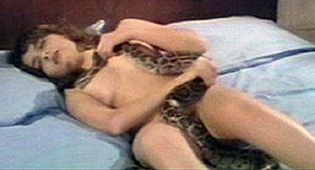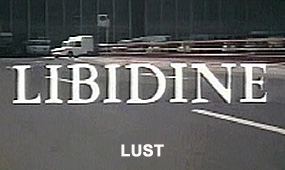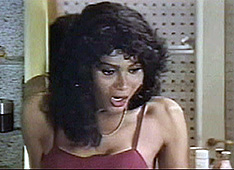 original Italian title: LIBIDINE [Lust]

director: Raniero di Giovanbattista (as Jonas Rainer)
starring: Cinzia De Carolis · Marina Frajese (Marina Hedman) · Ajita Wilson · Luigi Casellato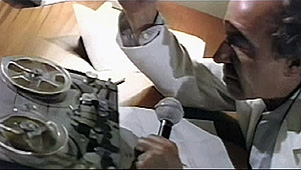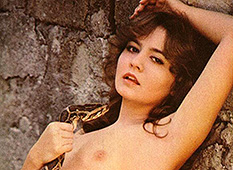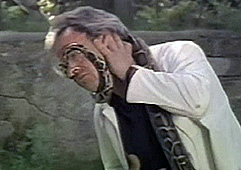 This ultra sleazy, wildly exploitative, unapologetically offensive film is absolutely NOT for everyone. However, fans of fringe Italian trash cinema like BESTIALITY, OSCENITA or GIALLO IN VENEZIA (you know who you are) will be delightfully astonished. Back in the '70s, the genre Italian filmmakers were constantly flirting with the limits of accessibility, pushing the envelope as far as possible. Giovanbattista's ugly film remains at the top of the list.
Aging scientist Professor Gianni met and married a much-younger Parisian stripper named Carla after the death of his wife. The doctor chooses to live a sequestered life in his remote mansion. He has since grown tired of Carla and she turns to an endless cycle of booze and perverse sex with her maid and fat butler. Professor Gianni - perhaps insane now - is working with assistant Tom on an incomprehensible experiment, an attempt to cure world hunger by merging a human with a snake's metabolism. Into this unhealthy environment comes adolescent daughter Anna who was shut away in a convent, but decided to quit and return home. The Gianni house is disrupted by the scent of a virgin in the midst. Twice, Anna is the victim of attempted rapes, but she is rescued by the deadly snake. This causes Anna to fall in love with the beloved serpent, giving herself carnally to it. Unfortunately, her jealous father [angry that his lab snake is now living inside his daughter] retaliates with a shotgun.
Raniero di Giovanbattista was best known as a scriptwriter (JEALOUS EYES, THE RED MONKS, FLAVIA THE HERETIC). He directed only a handful movies [for reasons that become obvious upon viewing this one]. The leading actress, Cinzia De Carolis, manages to be more scuzzy than her notorious co-stars Swedish Marina Hedman and Ajita Wilson here. Cinzia is probably best remembered as the naughty next-door nymphet in CANNIBAL APOCALYPSE.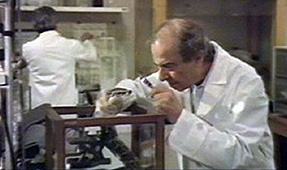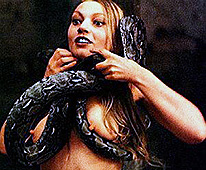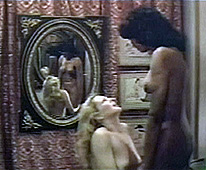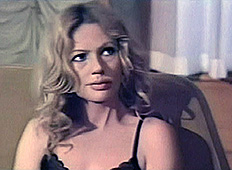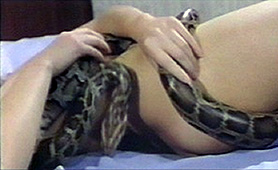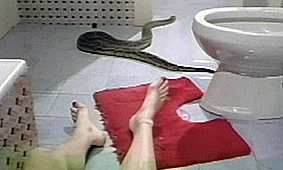 An Italian film, with optional ON/OFF English subtitles; adults only, uncut 87 min, widescreen,
DVD encoded for ALL REGION NTSC WORLD FORMAT; extras include selected trailers.