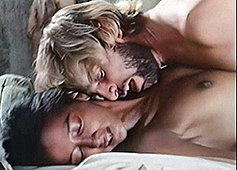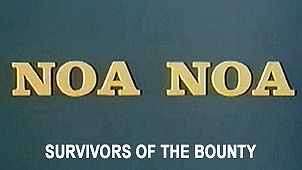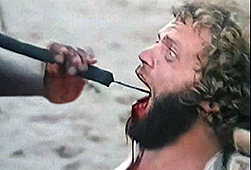 original Italian title: NOA NOA [Friend]

director: Ugo Liberatore
starring: Hiram Keller · Mariana Camara · Gianfranco De Grassi · Paolo Malco · Vera de Oliveira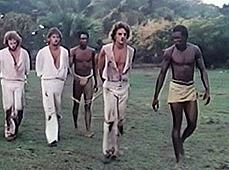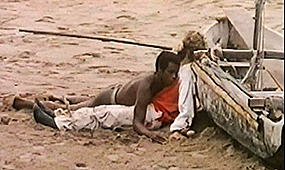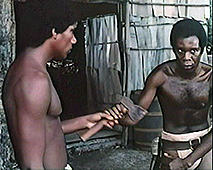 Director Ugo Liberatore is credited as the creator of the Erotic/Exotic genre with his BORA BORA in 1969. For this one, he treads into the extreme exploitation arena. British survivors of the mutiny on the H.M.S. Bounty are searching for paradise in the South Seas. They become stranded on the Pacific island of Pitcairn. The men befriend a Polynesian tribe but soon [after their lust for the women] strife, racial tension and bloody violence erupt.
Ugo Liberatore was a successful scriptwriter from his early projects (MILL OF THE STONE WOMEN, 1960), through an impressive list of peplums (including 300 Spartans, 1962) and Spaghetti Westerns (HELLBENDERS, 1967). His debut as a director was SEX OF THE ANGELS, followed by eight more including the aforementioned BORA BORA and the acclaimed horror film DAMNED IN VENICE. Notices of his death circulated in 2011 but, as of this writing, it has not been confirmed.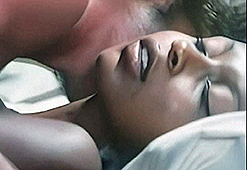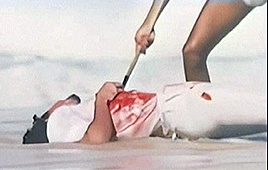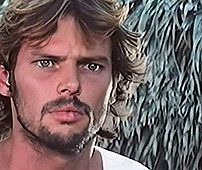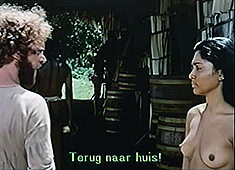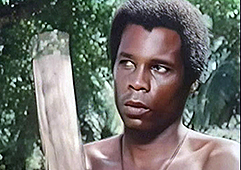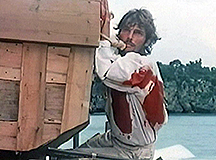 An Italian film, in English language with burnt Dutch subtitles [see above left]. 95 min, fullscreen,
DVD encoded for ALL REGION NTSC WORLD FORMAT; extras include selected trailers.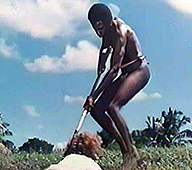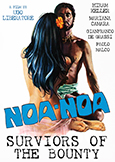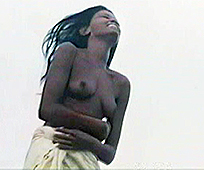 Graphic Violence, Nudity, Sexual Brutality, Adult Situations
for Mature Audiences