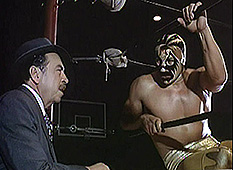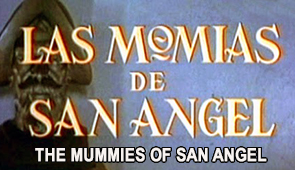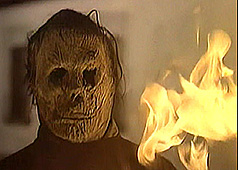 original Spanish title: LAS MOMIAS DE SAN ANGEL (The Mummies of San Angel)

director: Arturo Martinez
starring: Mil Mascaras ˇ Lorena Velazquez ˇ Rogelio Guierra ˇ Tinieblas ˇ Fantasma Blanco ˇ Alicia Encinas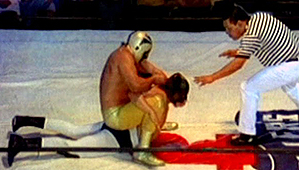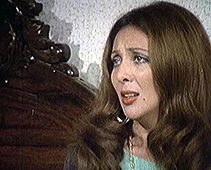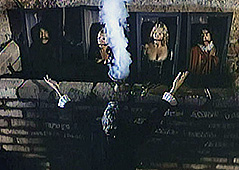 A newly married couple plan to live in an old mansion in the village of San Angel. The groom's father is uneasy over stories of the house being cursed as it was once a Catholic monastery, the center of a terrible disaster. He asks Mil Mascaras to keep an eye on the house and protect the couple. But Mil soon discovers trouble when archenemy Las Fantasma Blanco is seen conducting secret rituals designed to raise the dead.
Mil Mascaras is a professional Luchador [masked Mexican wrestler], the first to wrestle at NYC's Madison Square Gardens (December, 1972). He was born Aaron Rodríguez Arellano in 1942 and began his wrestling career in 1965, winning numerous major awards including Mexico's D.F. National Heavyweight title. He is the only surviving luchador of the original Santo/Blue Demon celebrity wave. His most prolific period was 1969-76 (VAMPIRAS, ENIGMA OF DEATH, MUMMIES OF GUANAJUATO, CHAMPIONS OF JUSTICE, VAMPIRES OF COYOACAN and BLACK POWER with Sergio Oliva), but he continues making films today (MIL MASCARAS VS THE AZTEC MUMMY).
After 125+ films (since 1955), Lorena Velazquez is still active, starring mostly in Mexican television. Today, she holds the lead role of Corina in Amores Con Trampa [Love with Cheating, 2015+] but she is best known for genre classics like SHIP OF MONSTERS, PLANET OF THE FEMALE INVADERS, WRESTLING WOMEN films and SANTO VS THE VAMPIRE WOMEN.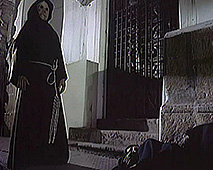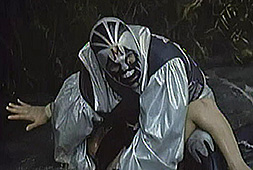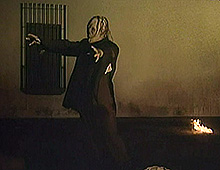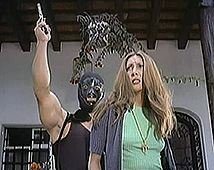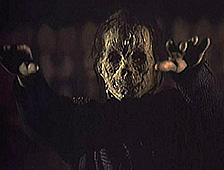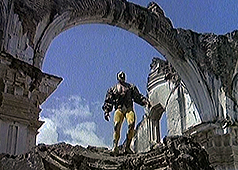 A Spanish film with optional English subtitles. 89 min, fullscreen,
DVD encoded for ALL REGION NTSC WORLD FORMAT; extras include selected trailers.