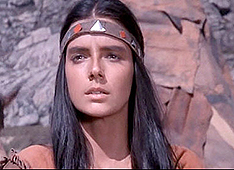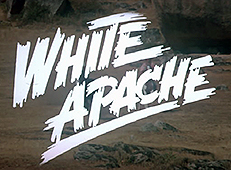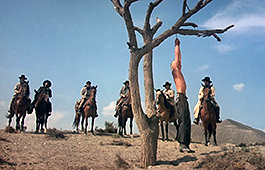 original Italian title: L'APACHE BIANCO

director: Bruno Mattei (as Vincent Dawn)
starring: Sebastian Harrison · Lola Fornet · Albert Farley · Charlie Bravo · Cinza De Ponti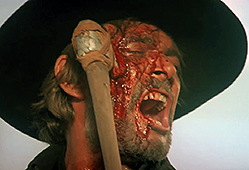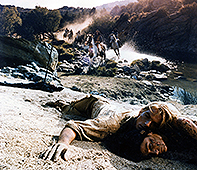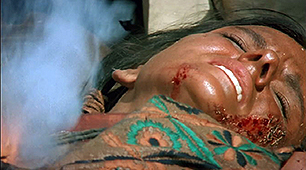 An Irish baby is raised by the Apaches after a massacre. This baby becomes Shining Star, adopted son of the chief. Both he and his Indian brother are in love with the same squaw, Rising Star. In a jealous scrimmage, Shining Star kills his brother. Overwhelmed with grief, he leaves the tribe and goes to live "in the land of the White Man." But he makes enemies fast, especially with town bully Redeath and his racist buddies. When Shining Star is reunited with his lover (after giving birth to his child), Redeath and his gang attack in a frenzy of torture, rape and violent murder.
Legendary filmmaker Bruno Mattei entered the Spaghetti Western genre long after its '60/70s cycle, helming this project in the mid '80s [shot in tandem with his SCALPS]. This one was written by cult director Franco Prosperi (of WILD BEASTS and GOODBYE UNCLE TOM fame). It stars Sebastian Harrison, the youngest son of actor Richard Harrison, and Lola Fornet [former Miss Spain 1979], best known for numerous HK Jackie Chan films including Meals on Wheels, Project A, and Armour of God.