1992.    A Video Store.    Zombies.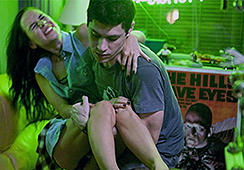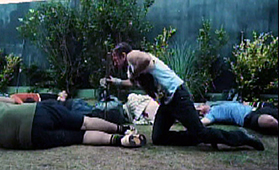 original Chilean/Spanish title: VIDEOCLUB

director: Pablo Illanes
starring: Pedro Campos · Luciana Echeverria · Francisca Diaz · Samuel Gonzalez · Daniel Alcaino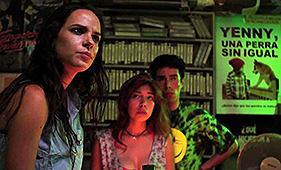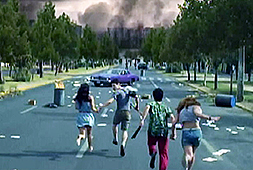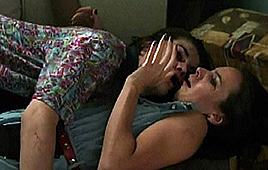 The year is 1992. The place is a video store in Chile. Miguel Garrido, an 18-year-old student, works there. It's the perfect job for Miguel, because he is a movie fanatic and dreams of becoming a director. He makes a 'film' with his friend Mauro. But his parents are horrified by the project, especially because of the nude scene with his sister Tati. When they disown him, Miguel spends more time at the video store, where he meets Daniela [who immediately is his girlfriend]. However, everything is soon interrupted by a deadly zombie invasion.
Director Pablo Illanes achieved pop-culture notoriety in Chile for creating, writing and directing the hit primetime crime|soap opera TV series Donde Esta Elisa? [What Happened to Elisa?] (2008-2011, 111 episodes). He then delivered the Xtreme Horror film BABY SHOWER [aka Blood Shower] in 2012. This zombie apocalypse movie followed two years later.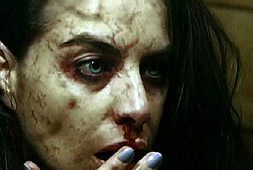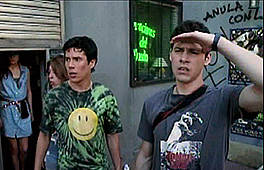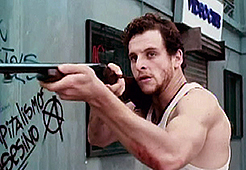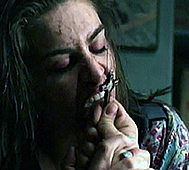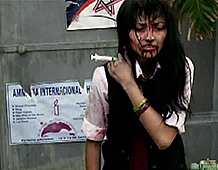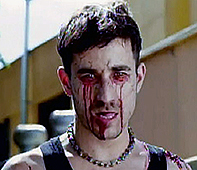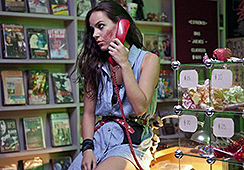 A Chilean/Spanish film, with optional English subtitles, 86 min, widescreen,
DVD encoded for ALL REGION NTSC WORLD FORMAT; extras include theatrical trailers.