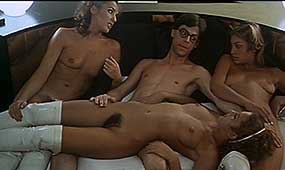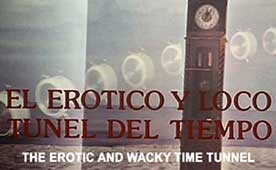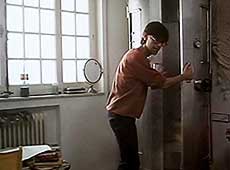 original Spanish title: EL EROTICO Y LOCO TUNEL DEL TIEMP
[The Erotic and Wacky Tunnel of Time]
director: Jose A. Rodriguez
starring: Paco Maldonado · Alicia Principe · Elena Alvarez · Carla Dey [as Carol Day] · Gingers Brown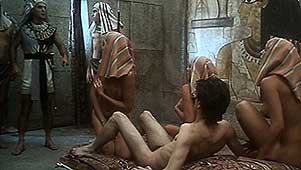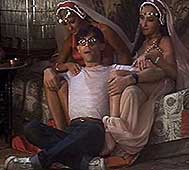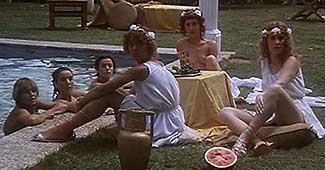 Whew! Wall-to-wall nudity and sexual adventures await the viewer in this unconventional 'Time Machine' romp. Perico is a nerdy [and very horny] student who invents a time machine that can whisk him into the past or the future. Of course he doesn't share this invention with the scientific community. Rather, Perico is intent on sexual exploration. He transports himself not only to hedonistic ancient Egypt, Rome and Turkey, but Perico also uses his time tunnel to check out the future.
Jose A. Rodriguez is a suspected pseudonym for Jaime J. Puig. He is the director best known for A VIRGIN FOR CALIGULA, BACANALES ROMANAS and other Clasificada "S" films. The term "Clasificada "S" was used to identify Adult Movies in Spain when they became 'legal' after the death of Emperor Franco in 1975. Prior to his demise [and thus, his conservative regime] such films were forbidden in Spain. Under the more liberal rule of King Juan Carlos, the floodgates opened. Exploitation cinema came to Spanish theaters in 1977. Such movies were called "Clasificada S films." It is presumed that the "S" stood for "Sex." But, in reality, nobody is sure what the "S" meant because the category also included gore and violence [i.e., Mad Max, Cannibal Holocaust and Friday the 13th also received an "S" rating]. When the new Spanish Socialist government came into power in 1983, the "S" was replaced with the more universally common "X rating."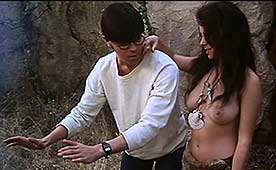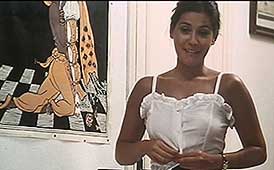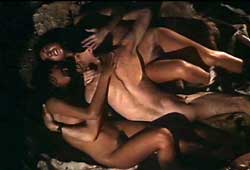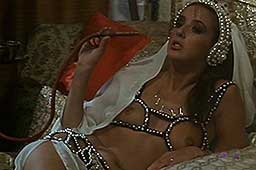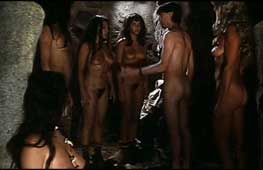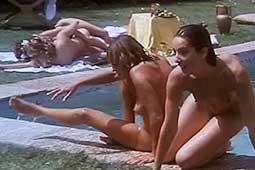 A Spanish film, with optional English subtitles, uncut, 80 min, widescreen,
encoded for ALL REGION, playable on any American DVD machine.
Extras include selected trailers.