THE COMPLETE FOUR FILM COLLECTION IN ENGLISH
IN A SPECIAL 4 DISC PACKAGE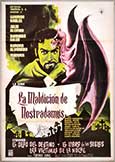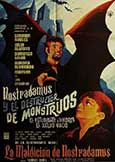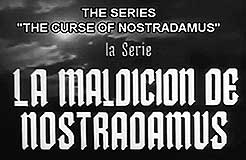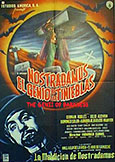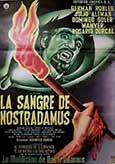 1 THE CURSE OF NOSTRADAMUS [LA MALDICION DE NOSTRADAMUS] 1961
2 THE MONSTER DESTROYER [NOSTRADAMUS Y EL DESTRUCTOR DE MONSTROUS] 1961
3 THE GENIE OF DARKNESS [NOSTRADAMUS EL GENIO TINIEBLAS] 1962
4 THE BLOOD OF NOSTRADAMUS [LA SANGRE DE NOSTRADAMUS] 1962

director: Federico Curiel
starring: German Robles · Julio Aleman · Jack Tayor [as Grek Martin] · Domingo Soler · Aurora Alvarado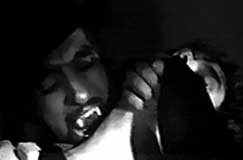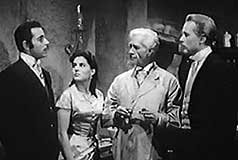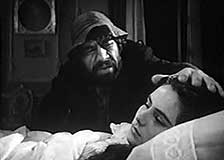 OVERVIEW:
Ericson Nostradamus is son of the famous 17th Century prophet Nostradamus. He is also a vampire, plagued with the realization that his family name has been tarnished by 'today's intellectuals.' He attempts to convince Professor Dolan [chairman of the Society For Abolishment of Superstition] to embrace the Nostradamus legacy. But the scientist refuses. The vampire recoils with a murderous threat of extortion: publicly acknowledge the legitimacy of Nostradamus [and the existence of vampires, as well] or be responsible for the death of 13 innocent people including Dr Dolan himself.
In the First Episode, an aristocratic vampire [the son of Nostradamus] plans to eliminate the enemies of his father and all those who refuse to respect the legacy. He furthers his threat by prophesying each death days prior. Professor Dolan and assistant Antonio try unsuccessfully to stop the carnage. For Part 2, Jack Taylor joins the cast as mysterious vampire hunter Count Igor. He and Dr Dolan attempt to put an end to Nostradamus' reign of terror. In #3, after the death of Count Igor, some locals open the coffin of Nostradamus and steal the ashes. But they soon discover this does not stop the vampire. And in the final film, the chief of police is targeted by Nostradamus. Despite squad protection, he's killed anyway. Next, a singer in an adult cabaret is attacked and suffers the vampire's bite (the only scene of blood drinking in the series) [see pic, above left]. Tensions mount when the professor's daughter is earmarked as the next victim, leading to confrontation in Ericson's castle.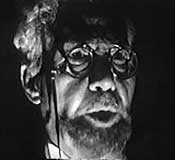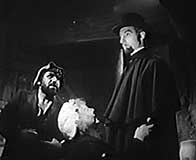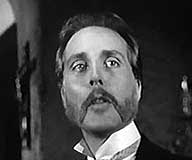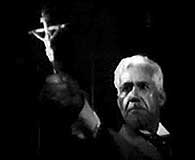 There is some mystery surrounding these four movies. For numerous years - in many different horror reference books - it's been written "this was originally a Mexican TV series edited into four films by American producer K. Gordon Murray marketed to USA television in the mid '60s." However, this may not be accurate. Mexican movie posters exist for each of these four films [see pics at the top of this page] and lead actor German Robles leveled a lawsuit against the producer in 1964 claiming he had "only been contracted to make one movie and his work was spread into four productions." Mr Robles (who also played a blood-sucker in the earlier VAMPIRO) was so upset by the trickery that he'd never again reprise the role [although he did appear as a companion to Mil Mascaras in VAMPIRES OF COYOACAN]. It's all a bit confusing. Was this actually a televised serial in Mexico, a serial for theaters, or a movie with three sequels? Regardless of the answer, it can now be seen and appreciated as a collection of four films. Interestingly, K. Gordon Murray - known for dubbing and releasing numerous Mexican projects to the American market - was also criticized for taking unnecessary liberties with the movies, often changing the storyline with lengthy edits, newly-shot footage and whimsical 'translations.' But, to his credit, these four films were reproduced intact and the English dub is surprisingly accurate and well done.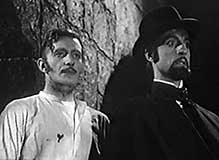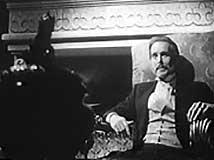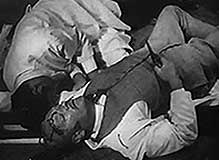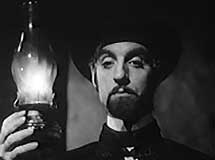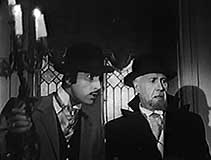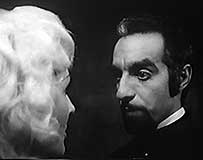 Four Mexican films in English language; fullscreen format, 315 minutes,
DVD encoded for ALL REGION NTSC WORLD FORMAT. On four DVDs.