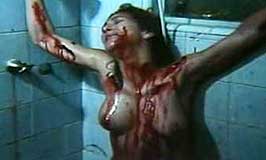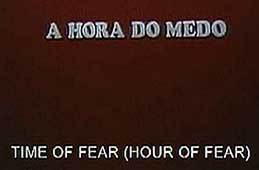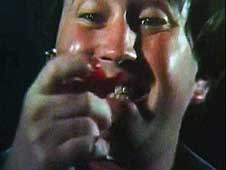 original Brazilian [Portuguese] title
A HORA DO MEDO
[Time of Fear] [
also
Hour of Fear]
director: Francisco Cavalcanti and Jose Mojica Marins
starring: Marie Edelgunde Plautz · Alberto Karlinski · Ely and Darcey Silva · Francisco Cavalcanti · Clery Cunha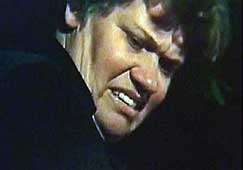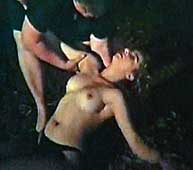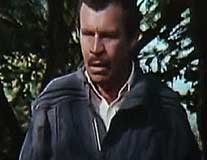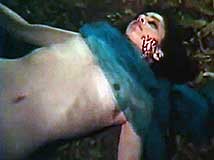 This 1986 Erotic/Gore Thriller is the legendary collaboration of Brazilian directors Francisco Cavalcanti and Jose Mojica Marins, telling the story of Alberto, an insane sadist that brutally slaughters women, and his mother who helps clean up the mess afterwards. This is truly a remarkable film, in the bloody tradition of Herchell Gordon Lewis [indeed, inspired by GRUESOME TWOSOME ] starring Marie Edelgunde as Mom with Alberto Karlinski as her son, also featuring Brazilian starlets Ely & Darcey Silva and director Cavalcanti as the concerned investigator Salvator [see pic, above center right].
Jose Mojica Marins met director Francisco Cavalcanti in 1983 during the filming of RAPISTS OF VIRGIN GIRLS in São Paulo. They became immediate friends. Both directors drifted into hardcore a year later [Marins with Fifth Dimension of Sex and Cavalcanti with Sex Animals]. After 48 HOURS OF HALLUCINATORY SEX in '86, Marins decided he was finished with explicit adult cinema and his failing health forced him to pull back on filmmaking in general. Later that year, while Marins was visiting Francisco in São Paulo, the two men became enthralled with the idea of making a traditional gore film. Francisco had already begun work on A HORA DO MEDO [initially written as a hardcore project] but they decided to turn it into a horror movie. Essentially - for this joint production - Francisco handled most of the erotic structure while Jose Mojica directed the gore stuff.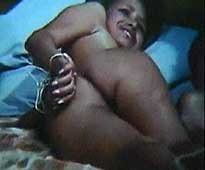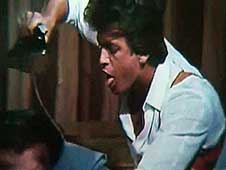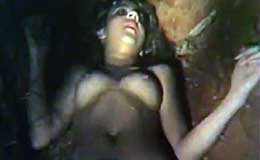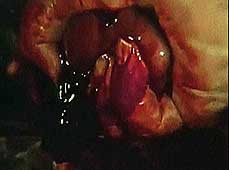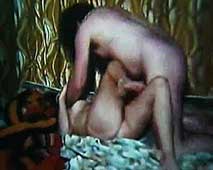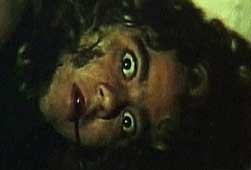 ______________________________________________________________
PLUS [ON DISC TWO] A BONUS SHORT FILM:

MAL PASSADO [Extra Bloody or  Extra Rare] (2013)
director: Julio Wong
starring: Alline Alves · Francisco Cavalcanti · Marieli Sbardelotto · Jose Mojica Marins · Liz Mzrins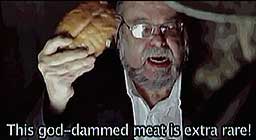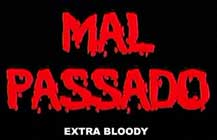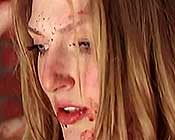 Jose Mojia Marins and Francisco Cavalcanti are featured in Julio Wong's short film (20 minutes)
about a young man trapped in his new girlfriend's house as her family prepares for a cannibal feast.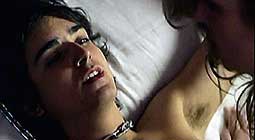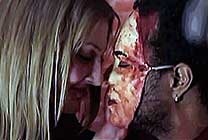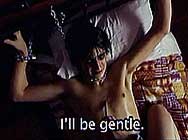 Two Brazilian [Portuguese] films with optional English subtitles; fullscreen format, 73 + 20 minutes,
on two DVDs encoded for ALL REGION NTSC WORLD FORMAT.
Extras include original theatrical trailers for both films.
Female and Male Nudity/Graphic Violence/Gore/Strong Sexual Themes
Cannibalism/Sexual Brutality/Prostitution/Drugs
for Mature Audiences