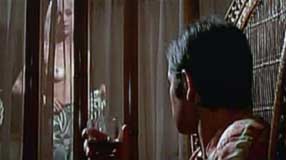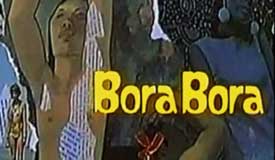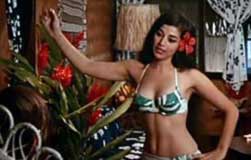 original Italian title: BORA BORA

director: Ugo Liberatore
starring: Haydée Politoff · Corrado Pani · Doris Kunstmann · Rosine Copie · Antonine Coco Puputauki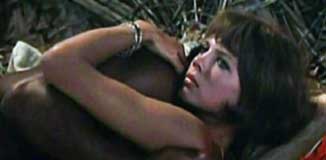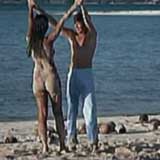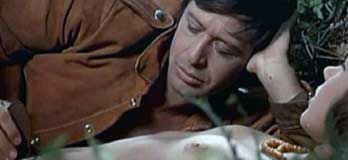 It is impossible to exaggerate the significance of this film to the Euro exploitation movement of the '70s. Perhaps [as Italian critic Marco Maculotti wrote] "There would have been no BLACK EMANUELLE or even CANNIBAL HOLOCAUST without this movie." Director Ugo Liberatore shot this film in Bora Bora and the Leeward Islands [French Polynesia] shortly after finding success with SEX OF THE ANGELS the previous year. The "EXOTIC | EROTIC" genre begins here, an Italian trend that grew throughout the seventies (BLACK PEACOCK, SNAKE GOD, AMORE LIBERO , et al) into Laura Gemser's BLACK EMANUELLE films. These were peculiar 'black exploitation' movies made primarily for white audiences, concentrating on a lifestyle clash between the Western/European and the Exotic [brown people] cultures, especially with regards to love and sex. Often - as with this film - the conflict becomes a distinction of free love or sexual possession.
The story opens as Roberto (Corrado Pani) arrives in Bora Bora/Tahiti to reunite with his wayward wife, Marita (Haydée Palitoff). He soon discovers she's no longer at the hotel. Rather, she has met and gone to live with the indigenous Manì (Giovanni Ivan Scratuglia). Those two are now involved in a love/sexual relationship. Roberto tries to understand the reason for his wife's choice by getting involved with his own brown mate, Tehina (Rosine Copie). Tensions continue to mount until a final interracial clash.
Ugo Liberatore was a successful scriptwriter from his early projects (MILL OF THE STONE WOMEN, 1960), through an impressive list of peplums (including 300 Spartans, 1962) and Spaghetti Westerns (HELLBENDERS, 1967). He retired from the business in after writing a made-for-TV movie, Morte a Contratto [Contract for Murder] in 1993 (at age 66). His debut film, the aforementionedSEX OF THE ANGELS, was was followed by eight more including the acclaimed horror film DAMNED IN VENICE a decade later. Notices of his death circulated in 2011 but, as of this writing, it has not been confirmed.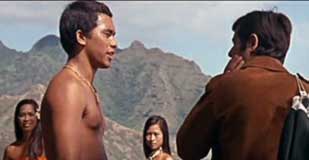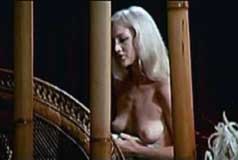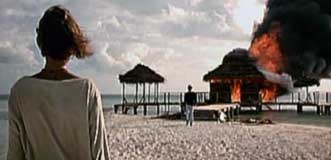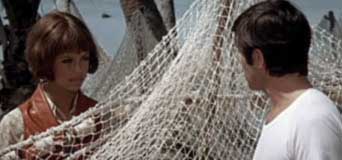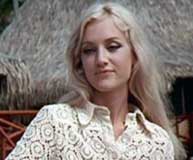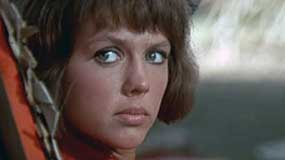 An Italian film, in English language; widescreen format, 90 minutes,
DVD encoded for ALL REGION NTSC WORLD FORMAT.
Extras include original trailer plus the opening 15 minutes of the Italian print.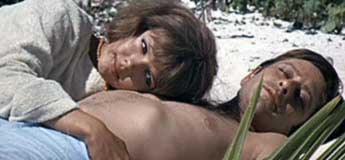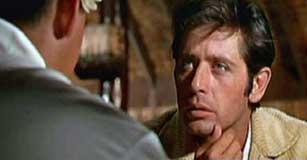 Nudity/Strong Sexual Situations/Violence
Intended For Mature Audiences