HERE IS A FREE BONUS DVD
THE SOAP GIRLS IN CONCERT
INCLUDED IN THE PLUS MORE MUSIQUE BABYLON PACKAGE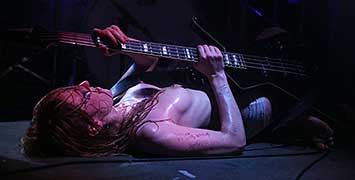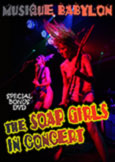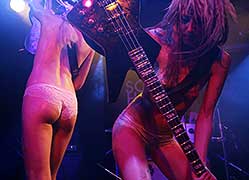 The SoapGirls, two sisters from South Africa
- Noemie (guitar & vocals) and Camille Debray (bass guitar & vocals) -
have garnered success throughout Europe and the UK.

Performing in the nude, they warn the audience at the start of the concert:
"If you're easily offended by skin, freedom, strong language and violence
now is the time to get the fuck out!"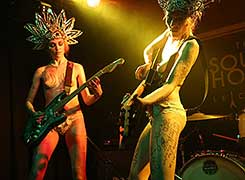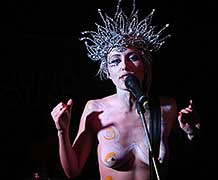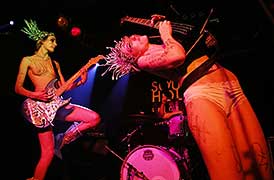 This concert - part of their 2019 Voodoo Tour - was shot by Switcher Studios in Amsterdam.
Beside this complete concert, various other live performances are included:
Patronaat Hall in Haarlem [Netherlands], Milan [Italy],
De Pekton in Mechelen [Belgium], Kreuz in Obernarchgtak [Germany],
Nambucca in London [England] and a confrontation with a heckler in the UK.