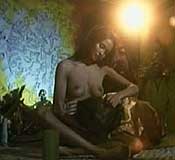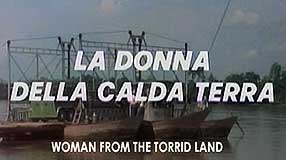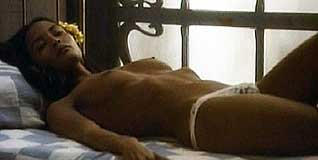 original Italian title: LA DONNA DELLA CALDA TERRA [The Woman of the Hot Land]
also known as DIE FRAU VOM HEISSEN FLUSS [Woman of the Torrid River] (German)
also known as FURY and LE TROPIQUE DU DESIR [Tropic of Desire] (French)

director: Jose Maria Forque
starring: Laura Gemser · Stuart Whitman · Pilar Velazquez · Gabriele Tinti · Paola Sentore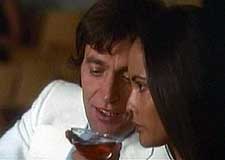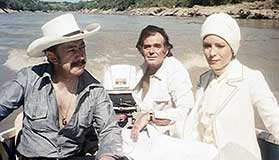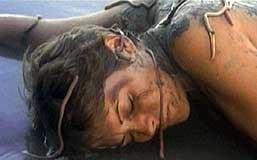 Not to be confused with HORROR SAFARI [a different Laura Gemser/Stuart Whitman collaboration five years later], this is wildly eccentric erotica from director Jose Maria Forque, produced shortly after the conclusion of Joe D'Amato's Black Emanuelle series (specifically following EMANUELLE: ROAD OF PROSTITUTION, also made in 1978). This one was shot in Columbia, but the locale is 'Las Cruces, Mexico' for the story. A man and a woman (each running from undisclosed tragedies) hitch a ride together in the back of a farmer's trailer and - to pass the time - they begin talking about their recent relationships. They recount how their lives had unraveled. Soon the two realize they share a common bond and a strange attraction culminates between them with unexpected consequences.
This is generally considered one of the three rarest Laura Gemser films (along with UNLEASHED PERVERSIONS OF EMANUELLE and INTERNATIONAL PROSTITUTION). It's also one of cinema's strangest ventures into erotica. Directed by Spanish arthouse filmmaker Jose Maria Forque [winner of numerous awards from Cannes to Venice to Berlin's International Film Festival since 1951], this is an odd concoction indeed. As the movie begins with a dream and ends with a cruel riddle, Forque is obviously interested in making a statement about human frailty [similar to his Day of the Damned (Amanecer a Puerta Oscura) 1957], but he's also committed to producing a sex movie. Despite the intricate character development and Alejandro Ulloa's breathtaking camerawork, the film also wallows in many 'sledgehammer' scenes of stark in-your-face politically-incorrect sexuality.
Of course, the main ingredient here is Laura Gemser, excelling in a rather complicated role during the prime of her beauty. Simply, without her, the movie would not have worked. But the strong supporting cast cannot be ignored, especially Pilar Velazquez as Monica. Genre fans will recognize her from many Spaghetti Westerns (including HIS NAME WAS HOLY GHOST) plus NUDE GIRL FOUND DEAD IN THE PARK and SEX ON THE BRAIN .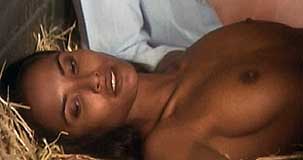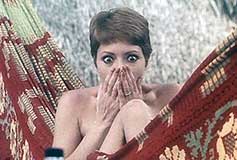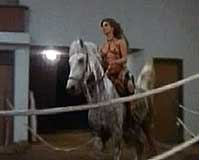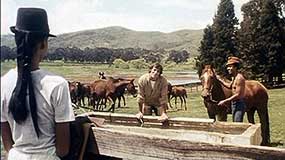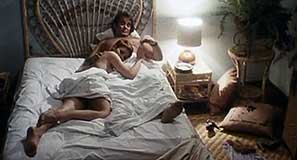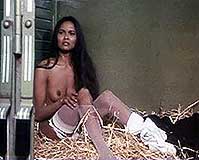 An Italian film, with optional English subtitles; widescreen format, fully uncut 75 minutes,
DVD encoded for ALL REGION NTSC WORLD FORMAT. Extras include selected theatrical trailers.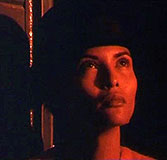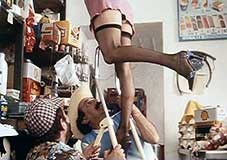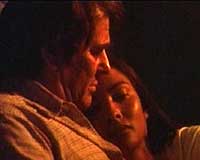 Nudity/Strong Scenes of Sexuality/Violence/Sexual Brutality
Recommended for Adult Audiences